Although many home nations fans might find sitting through this year's Rugby World Cup matches a little too nerve-racking at times, the NHS says watching the sport can actually be good for your mental health and wellbeing.
As the world's top rugby nations play for their first round matches in Japan, England's top dementia doctor says watching classic rugby matches can be particularly useful for older sports fans and people with dementia, as it can keep the brain active and stimulate memories.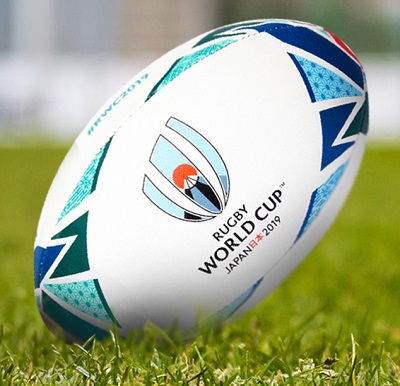 Professor Alistair Burns says simple ways to manage mental wellbeing and dementia during older age can be crucial to millions of people, as the NHS in England. As NHS England's director for dementia and older people's mental health, Prof. Burns, said: "For people in old age and those living with dementia, memorable sporting events provide a connection with the past, prompt conversations and improve health.
"Watching classic games and reliving tense moments can stimulate powerful emotional memories which can be revived many years after the events and strengthen brain activity. Helping people live well into old age and manage with dementia are key parts of the NHS Long Term Plan and with the NHS diagnosing a record number of older people with dementia this year, it's vital we all do what we can to keep our brain active and social networks alive."
Prof. Burns and charity Sporting Memories – which helps older people recall memories of watching or playing sport ­– are encouraging older sports fans and those with dementia to relive historic matches. That could mean England's 2003 final in Australia, New Zealand's huge 64-point win in the first ever World Cup match in 1987, or even the last ever Five Nations 0-0 draw between Ireland and England in 1963.
Sporting Memories' co-founder Tony Jameson-Allen said: "We're delighted to see Prof. Burns and NHS England covering this topic at the start of another major sporting event. As the tournament progresses, we hope families will enjoy watching the game together and take the chance to discuss favourite moments of previous Rugby World Cup tournaments.
"We hope it also inspires people to find out more about their local Sporting Memories club, either to attend, or to volunteer. They're a great way of staying connected, making new friends and, thanks to Sport England funding, a chance to get active and try out some sports too."
The benefits of physical exercise are well known, but sport also has its social advantages. According to a report from Age UK last year, the number of people aged 50 and over in England who say they are 'often lonely' is projected to be more than 2 million in 2025/26. Watching sport is a great way to bring people together in a shared emotional experience along with making new friends and even inspiring people to go out and exercise themselves.
Caroline Abrahams, Charity Director at Age UK, said: "There will be many rugby fans glued to the TV watching their nations at the World Cup in the coming weeks and we hope the games will give us all something to be excited about.
"Sport means a lot to many people in our society and that doesn't change as we age. Whether by getting more active – and we certainly recommend 'walking rugby' by the way – or having the opportunity to connect with their community or reconnect with past passions, engaging in sports whether as participant or observer can do people no end of mental and physical good."