Several NHS hospitals have been given a 'vintage makeover' to help dementia patients cope with stress and anxiety.
Rooms and corridors on dementia wards have been styled to give them a flavour of the 1940s and '50s, helping generate a calming and familiar atmosphere which can jog memories, reduces anxiety and ease distress in older patients with dementia.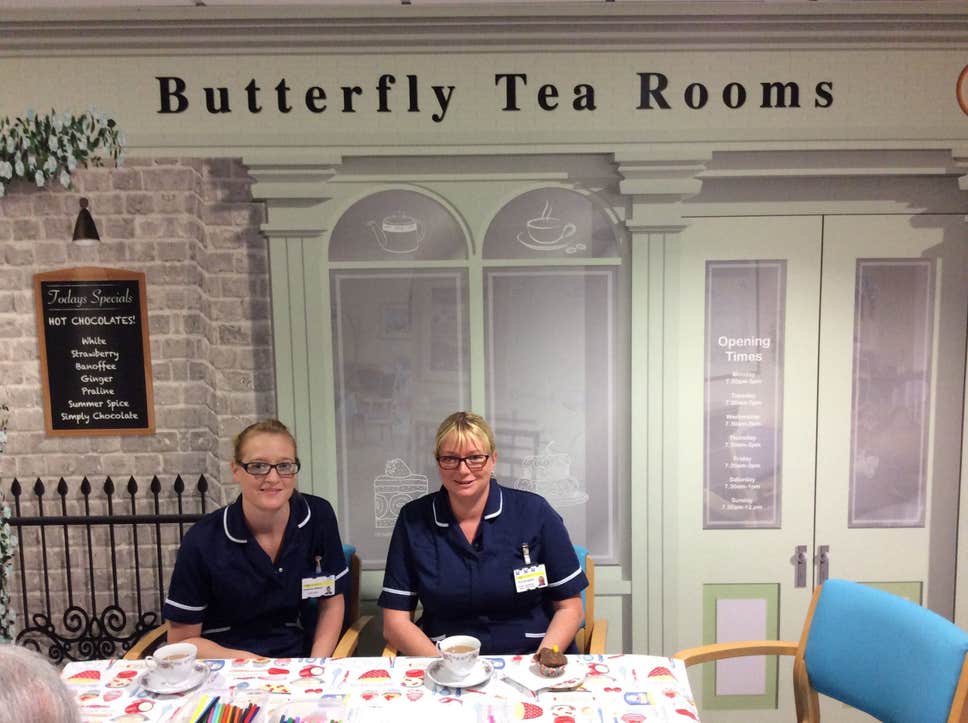 Caring for people with dementia is a key priority in the NHS Long Term Plan and several innovative options have been explored to help make time spent in hospital less stressful. Revamping the décor on dementia wards to create a 'yesteryear' feel has proved successful at several NHS hospitals across the country. Innovations range from a 'memories pub' to 1950s style 'reminiscence rooms' and even a cinema booth where patients can watch old films.
Alistair Burns, NHS clinical director for dementia, welcomed the innovations, saying: "Hospital can be a frightening place for many people, but can prove a bigger challenge for people with dementia who might feel more confused and agitated in an unfamiliar environment. Having a dementia-friendly place to stay may help these patients adjust better to their surroundings, lessen the likelihood of falls and reduce their reliance on medicine.
"With the NHS diagnosing a record number of older people with dementia this year, it's more important than ever that patients get the right support and care. These hospitals are making simple but hugely effective adjustments which can have enormous benefits to patients."
With support from local charities and staff bringing in donations, hospitals like Airedale Hospital in West Yorkshire – just a stone's throw from Acorn Stairlifts' factory and head office – are going the extra mile to provide a stimulating environment for patients with dementia. In Ward six, patients can relax in the "Butterfly Tea Rooms", complete with shop front wall mural and vintage memorabilia including a red telephone box.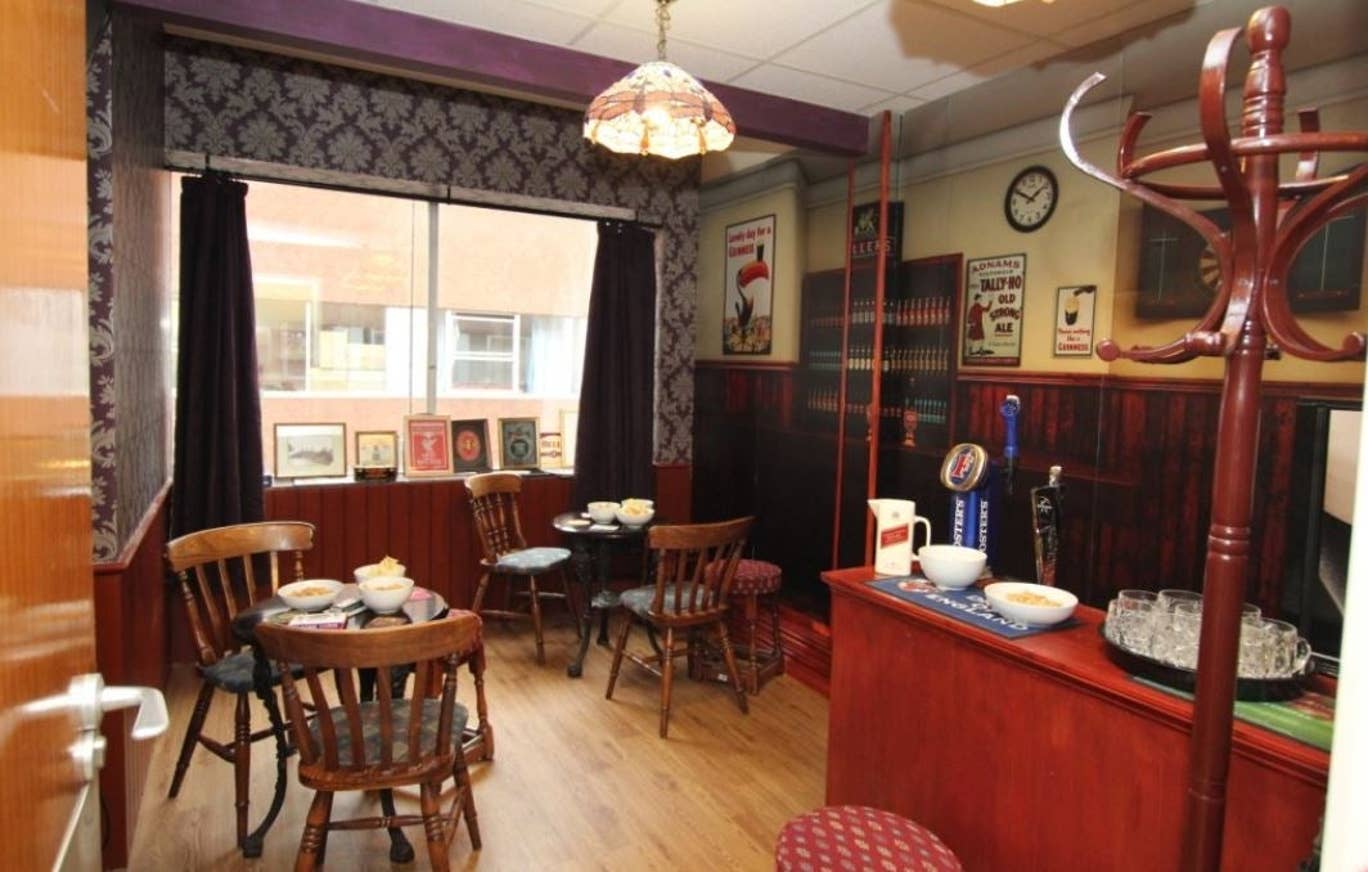 These items from bygone eras can give patients conversational cues and help them talk about the memories they still retain. The hospital's senior ward sister Katie Widdop says patients have reaped the benefits from the tea room: "What we've found is that if patients are engaged in meaningful activity and given mental stimulation in hospital, then not only may they sleep better, but they can be less agitated, are less likely to get up in the night and less likely to fall.
"It's all part of our work to provide the best possible one-to-one care and experience for patients in hospital with dementia."
A range of smaller and less noticeable changes are also being made to help hospitals be safer and less intimidating places for dementia patients. For some, shiny hospital floors might appear wet, dark patterns on the floor could look like holes and handrails or toilet seats may be hard to identify if they are the same colour as background walls. This is why many hospitals are now ensuring proper contrast between walls and flooring, along with colour coding in patient bays and toilets.
Pictured here are the Butterfly Tea Rooms at Airedale Hospital and a 'memories pub' at the Arrowe Park Hospital on the Wirral, Merseyside.