Research by UK national charity Independent Age has revealed that the average cost of an older person's stay in a residential care home is a staggering £82,000.
The charity found that the average length of stay for a person moving to residential care was two-and-a-half years (30 months), at a cost of approximately £32,000 for the first year and increasing in subsequent years.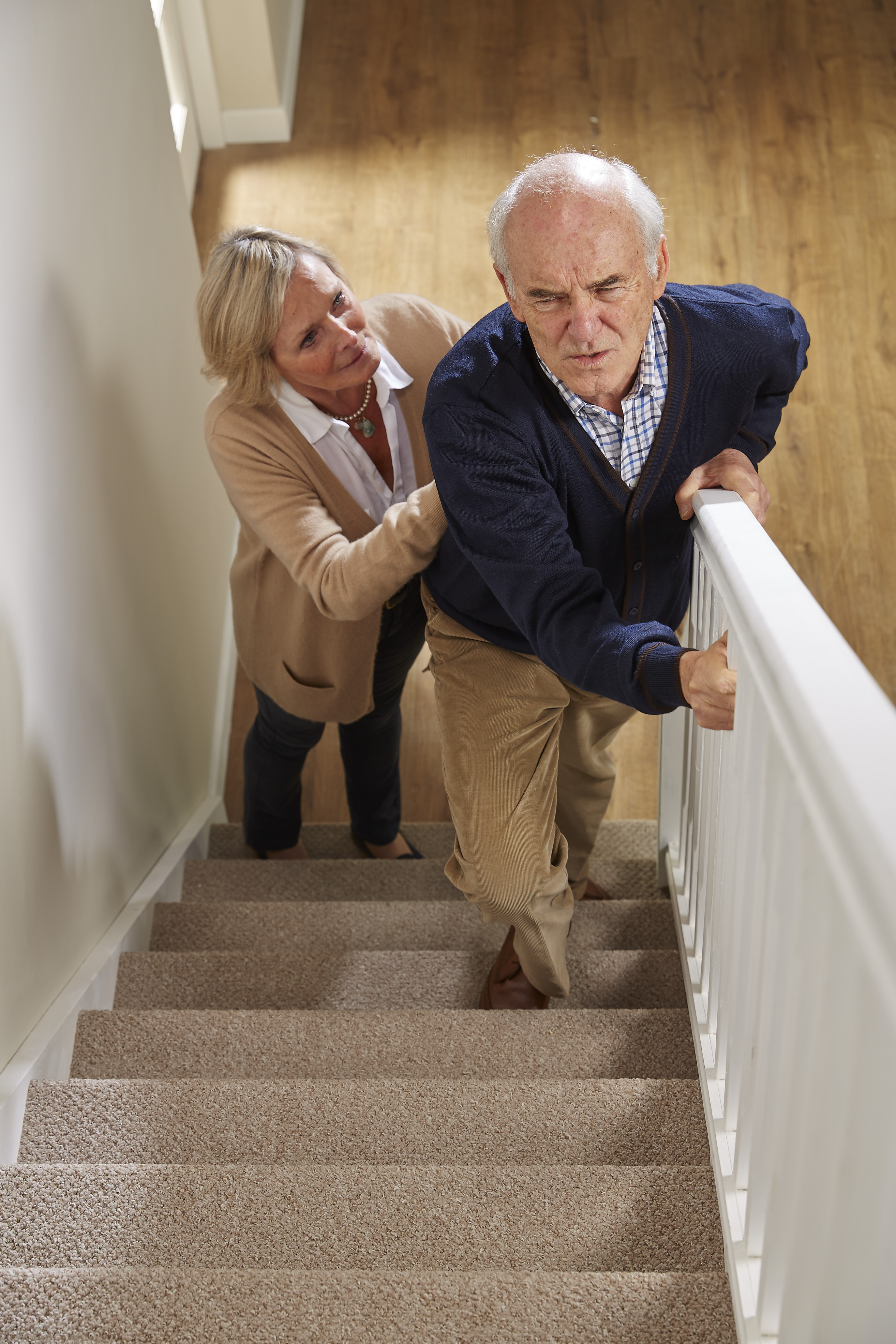 Many older people fret about the cost of moving into residential care as they begin to struggle at home. It can be especially troubling for those who live alone or don't have the support of close family living nearby. Aside from the cost – including eating into life savings to pay for residential care – most people simply don't want to leave the comfort and familiarity of their own home.
Receiving care at home is a less unsettling option, but one of the biggest obstacles to staying at home can be the stairs. A wide range of age-related medical conditions can make using the stairs difficult and even dangerous, from musculoskeletal problems such as arthritis to other conditions which could leave you breathless or suffering dizzy spells. Simply growing more frail and less mobile through the natural ageing process can make the stairs a challenge.
Thankfully, this is one challenge which is easily overcome in virtually every case, through the installation of an Acorn Stairlift. It effectively turns a two-storey home into a bungalow, by completely removing the obstacle of stairs at a single stroke. Instead of struggling with the stairs and risking a potentially catastrophic fall, an Acorn Stairlift enables you to glide smoothly up and down your stairs in safety and comfort as often as you like, all at the push of a button.
As the stairs become an issue, some people resort to living entirely on one level of their home, perhaps converting a dining room to a bedroom, having downstairs bathroom facilities installed or using a commode. Others consider the often daunting prospect of moving house, perhaps to a bungalow (often in short supply and commanding high prices) or a ground floor flat.
Installing an Acorn Stairlift eliminates both these scenarios, enabling you to continue using all of your home in safety and without the daily struggle of the staircase. Investing in a stairlift is an investment in your continued independence and ability to use and enjoy your whole home. It's also a far more cost-effective option than moving house or having modifications carried out which will still only enable you to use part of your home.
It is impossible to give generalised fixed prices for stairlifts because, quite simply, every staircase is different. But at Acorn we are confident our stairlifts represent the best all-round value for money on the market. We now manufacture more than 70,000 stairlifts per year at our British factories and install them throughout the UK as well as exporting to more than 80 countries around the globe.
This 'economy of scale' means we can build our stairlifts at optimal cost and pass the savings on by selling direct to you, our customers. At Acorn, we design and make our own stairlifts, sell them, install them and maintain them, so you can get the whole package in one stop. And while we can't give generalised prices, finding out the exact price of your own Acorn Stairlift ­– tailor made to your needs and your staircase – won't cost you a penny.
Just book a free, no-obligation home survey and our experienced surveyor will expertly assess your staircase, discuss your needs and answer any questions you might have. By the end of the visit, our surveyor will be able to give you a comprehensive quote, with no hidden extras and valid for up to a year, giving you plenty of time to make your mind up.
To speak to one of our stairlift advisors or book your home survey, give us a call today on 0800 223 4871 or click on the green 'Quick Free Quote' button at the top right of this page. Acorn is also proud to have an "Excellent" rating from more than 1,800 reviews on leading UK customer review site Trustpilot. To see what other customers just like you think, click here to visit the Trustpilot site.