The NHS is calling on people to heed advice and stay at home if they have norovirus to avoid passing it on, with hospitals in England forced to close more than 1,100 hospital beds over the past week due to outbreaks of the 'winter vomiting bug'.
Top medics are concerned about the spread of norovirus this year and its impact on hospitals and other services. They are urging anyone who catches it not to mix with others until at least 48 hours after symptoms pass, to avoid passing it on.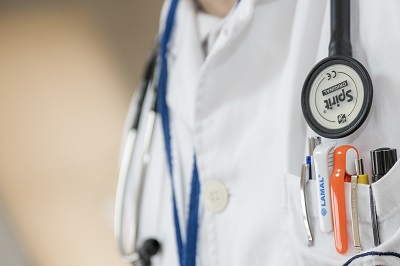 Latest data from Public Health England showed the number of positive tests during the two weeks from November 11th to 24th was 28% higher than the average for the past five years. Almost double the number of hospital beds have been closed every day over the past week than at the same time last year, in a bid to stop the spread of diarrhoea and vomiting to more patients.
The NHS is launching a new social media campaign to help people avoid catching the bug and recognise and deal with the symptoms of norovirus at home if they are unlucky enough to get infected. Health bosses are also encouraging those who need help to use the free NHS 111 phone and online service rather than going to hospital or their GP, where they risk infecting others.
Professor Stephen Powis, NHS medical director, said: "We've already seen a number of hospitals and schools affected by norovirus, and unfortunately instances like these are likely to rise over the coming weeks. It's a really unpleasant illness to catch, but for the vast majority of people it will usually pass in a couple of days, and self-treating at home is the best way to help yourself and avoid putting others at risk.
"Crucially, if you're experiencing norovirus symptoms it's important that you don't return to work or school for 48 hours after they clear – and avoid visiting elderly or ill friends and relatives – to avoid spreading it to other people."
Norovirus is one of the most common stomach bugs in the UK. It's also called the winter vomiting bug because it's more common in winter, although it can be caught at any time of the year. Infections rarely require medical treatment and most people recover within a few days. It is, however, highly contagious, and easily passed on at home, at hospital, or in the local community, and those who have been infected remain carriers for some time.
It is vital that those who have experienced symptoms, or been in contact with friends or family who have recently had norovirus, limit their contact with young children, elderly friends and relatives or those with pre-existing medical conditions. Anyone experiencing severe symptoms or worried about children or elderly relatives can seek guidance on the NHS.uk website or by using the free NHS 111 phone or online service.
How to spot the signs of norovirus: The main symptoms of norovirus typically include suddenly feeling sick, projectile vomiting and watery diarrhoea. Some people also have a slight fever, headaches, painful stomach cramps and aching limbs. The symptoms appear one to two days after people become infected and typically last for up to two or three days.
How to look after yourself if you have norovirus: Most people will make a full recovery within 1-2 days, but it's important to drink plenty of fluids during that time to prevent dehydration, especially in the very young, elderly or those with weakened immunity. If you have norovirus you should:
stay at home and get plenty of rest.
drink lots of fluids, such as water or squash – take small sips if you feel sick.
eat when you feel able to – you don't need to eat or avoid any specific foods.
take paracetamol if you're in discomfort – check the leaflet before giving it to your child.
How to limit the spread of norovirus:
Stay at home if you're experiencing norovirus symptoms. Do not return to work or send children to school until 48 hours after symptoms have cleared. Also avoid visiting elderly or poorly relatives, particularly if they're in hospital.
Wash your hands frequently and thoroughly with soap and warm water. Alcohol hand gels don't kill norovirus.
Use a bleach-based household cleaner or a combination of bleach and hot water to disinfect household surfaces and commonly used objects such as toilets, taps, telephones, door handles and kitchen surfaces.
If you're ill, avoid cooking and helping to prepare meals for others.
Wash any contaminated clothing or bedding using detergent and at 60°C, and if possible wear disposable gloves to handle contaminated items.