Latest figures show a rise in the number of officially reported accidents involving mobility scooters across the UK, although the total number is still less than 250.
Released by the Government's Department for Transport, the figures (covering 2018) show there were 249 officially recorded accidents, up by 13 on the previous year. Of the 249 total, 180 of the accidents occurred on roads while 69 happened on pavements or footpaths.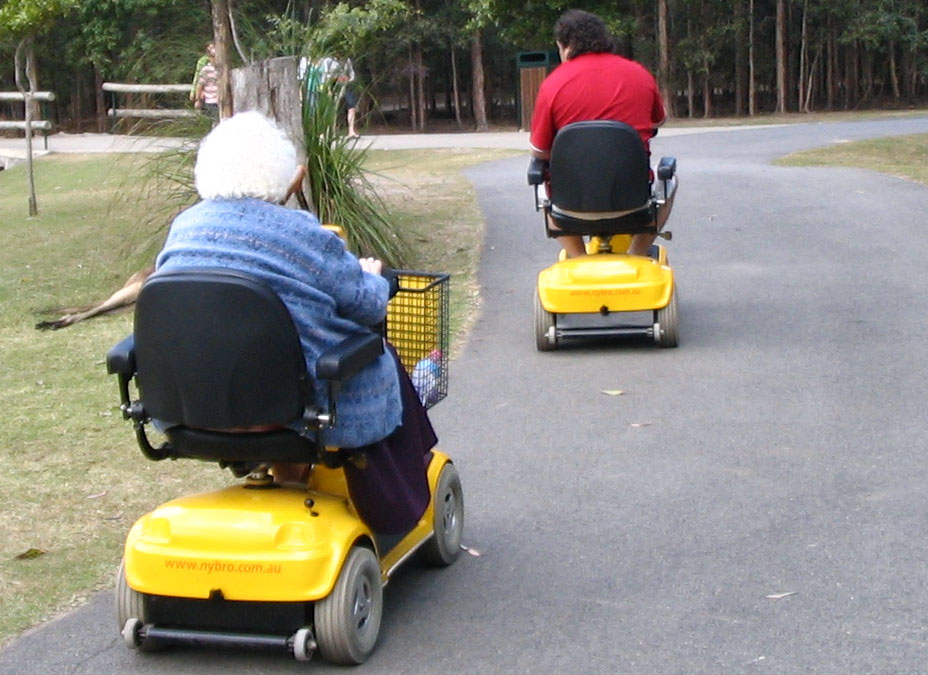 Male drivers were involved in 139 of the accidents and female drivers in 99, with the gender of the driver not recorded for the remaining 11 accidents. Nineteen of the drivers involved in accidents were aged 90 or over, but by far the largest group number of drivers were aged between 65 and 90.
Forty-three of the reported accidents involved injuries to a pedestrian, with 15 of those classed as 'serious', but none fatal. In 39 of the accidents the mobility scooter was recorded as having turned over.
It's important to note that the figures only include accidents where the police were called to the scene and logged an official report. With many accidents involving mobility scooters going unreported and unrecorded, the real tally is likely to be much higher. As the number of mobility scooters across the UK continues to rise steadily, the figure is also likely to grow year on year.
It's hard to know exactly how many mobility scooters are already in use across the UK, as only some bigger models need to be officially registered. However, some estimates put the number at up to 400,000. In recent years there have been calls to revise the system for registering or licensing mobility scooters, and requiring their owners to undergo some form of basic training and obtain compulsory insurance in case of an accident involving other people or property.
Currently, the only 'training' you might receive could be a quick run-through at the mobility shop where you buy the scooter, but if you buy one secondhand you might not even get that. In some areas, councils and even police forces have set up their own training courses, usually lasting about half-a-day, but these are voluntary rather than compulsory.
Let's look in more detail at mobility scooters, which come in two categories both officially termed (in a rather outdated way) as 'invalid carriages':
'Class 2 invalid carriages' have a maximum speed of 4mph and cannot be used on the road, except where there is no pavement. These are usually the smaller-type mobility scooters.
'Class 3 invalid carriages' can be used on the road and usually have two speed settings – a maximum speed of 4mph off the road and 8mph on it. These are usually larger scooters.
You have to be at least 14 to use a class 3 scooter and (unlike class 2 models) they must be registered with the DVLA, although you don't have to pay any vehicle tax. You can find full details about the rules relating to mobility scooters (including how to register class 3 models) by clicking here to visit the relevant government website.
It also sets out brief rules for driving on the road or on footpaths and pedestrian areas, and for parking a mobility scooter safely. It adds that while there is no legal eyesight requirement to drive a mobility scooter, you should be able to read a car's registration plate from 40 feet away. Similarly, it recommends that you get insurance to drive a mobility scooter in case of accidents, but again this is not a legal requirement.
In short, there are lots of things you should do to drive a mobility scooter, but very few you must do and none you will be tested on. For example, it's only common sense to have some insurance if you are driving a mobility scooter in a busy pedestrian area. What if you accidentally bump into someone and they are injured?
Likewise, it makes sense to get some basic training in driving a mobility scooter, especially if you intend to use a class 3 model on potentially busy roads. As well as basic handling skills, you'll learn things like the correct way to mount a kerb so your mobility scooter won't tip over.
With more and more people using mobility scooters, it's perhaps inevitable that rules surrounding their use will become more formalised, especially on driver training and compulsory insurance.