'Scams' are a scourge of modern life and anyone involved in a business transaction or receiving any kind of unsolicited contact needs to be alert to the possibility they might be being 'scammed'.
A scam is a type of fraud in which someone steals your money or your personal information, which might then be sold on to other scammers. You can be scammed over the phone, through the post, in person or, increasingly, online. Older people are often more vulnerable to scams because they tend to be more trusting and might not be as aware of the latest type of scam or the technology used.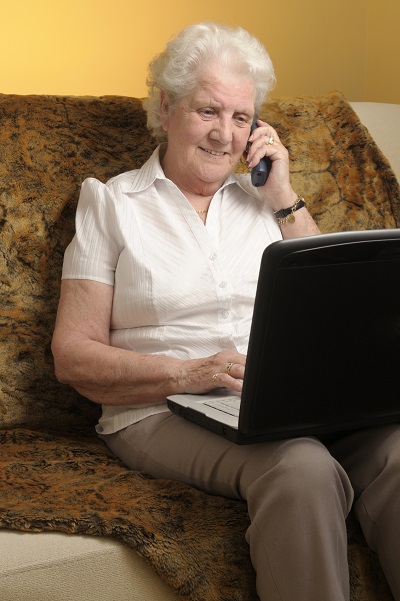 It's acknowledged that a very large number of scams go unreported because the victims feel embarrassed at falling for them. But only by reporting scams and bringing them out into the open can effective action be taken against the unscrupulous criminals who perpetrate them. Scams are difficult to spot, but there are often some tell-tale signs: For example, it might be a scam if:
you've been asked to disclose personal information such as passwords or PIN numbers
you've been asked to pay for something in an unusual way, such as by using vouchers or via 'wire transfer'
you've been asked to transfer money quickly
it seems too good to be true, such as a holiday offer which is significantly cheaper than you'd expect
someone you don't know contacts you unexpectedly
you suspect you are not dealing with a real company, for example if there's no full postal address.
A high proportion of Acorn Stairlifts' customers are older people, many of whom might be considered vulnerable to scammers. We regularly contact our customers by phone and will often take payment over the phone using a credit or debit card, because it is the quickest, most convenient and safest way.
Our phone lines are recorded for staff training and monitoring purposes, but whenever we take payment over the phone, the call is first transferred to a secure line which is not recorded. This means customers' payment details are not recorded or stored, which is why we need to ask for them each time. We can, of course, still accept payment by cheque through the post, but this can cause unwanted delays in service because of the time it takes for a cheque to clear.
When setting up a new Direct Debit over the phone we use a secure line and need to ask the customer for:
the number of the bank account which the Direct Debit will be linked to
the name and address of their bank and its Sort Code
the name of the account holder (or names if it's a joint account).
If the customer prefers, we will post out a Direct Debit mandate to them which they can fill in and return by post.
When taking a card payment over the phone we use a secure line and need to ask the customer for:
the long 16-digit card number
the name of the card holder as it appears on the card
the address the card is registered to
the expiry date printed on the card
the three-digit security code on the rear of the card.
Just as importantly, there are some things we will NEVER ask a customer to divulge, either face to face, in any kind or posted or email communication, or over the phone. These include passwords or password reminders, personal details or PIN numbers. We never ask for any bank details by email.
In cases where an Acorn employee (such as a surveyor, installer or service engineer) takes a debit or credit card payment in the customer's home using a portable card reader machine, they will always pass it to the customer to enter their own PIN number out of sight of the employee.
Sometimes we take card payments over the phone from your authorised representative acting on your behalf (usually a close relative). If your representative is using a card registered to you, we will always ask to speak to you in person to first check they are authorised to make the payment using your card.
If Acorn calls you – for example to renew your warranty or annual service agreement – you might not be convinced it really is Acorn you are speaking to. We understand this and are always happy for you to call us back on a number you already have and which you know to be genuine. Alternatively, our we should be able to answer various questions which only a genuine Acorn employee would know, such as when your stairlift was installed, how much you paid for it, the date of your last service or callout, and so on.
Remember, if you ever suspect a phone call might be a scam, err on the side of caution and hang up. If you think it might have been a genuine call, you can ring back on a number you know to be genuine, or ask a trusted person (relative, friend or neighbour) to help you check it out.
Finally, for more general advice on scams and how to avoid them, click here to read, download or order your free copy of the excellent and easy-to-understand "Scamwise" guide produced by Independent Age, leading UK charity representing the interests of older people.