One of the best ways to quit smoking is to switch to 'vaping', which is proven to be up to 95% less harmful than inhaling cigarette smoke.
But a new report from Public Health England shows false fears about vaping are now discouraging smokers from using it as a route to quitting. In particular, there have been press reports of deaths connected to vaping in the United States, but they concerned substances which are banned from vaping products in the UK.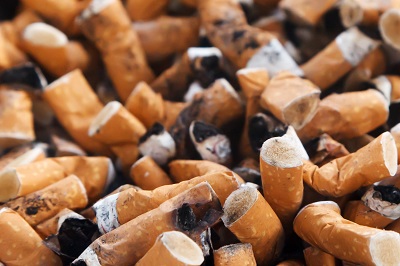 Public Health England's (PHE) sixth independent e-cigarette report found that more than half of smokers surveyed believe that nicotine vaping products are equally or more harmful than smoking tobacco. This is not the case, as it's the tar and other toxins in tobacco that are harmful, not the nicotine.
While many vaping liquids contain nicotine, they do not have the harmful tars and toxins of cigarettes. This is why vaping can be a very effective route to quitting smoking, by meeting the smoker's craving for addictive nicotine while removing the more harmful elements of cigarette smoke. Quitters can then use vaping products with less and less nicotine to wean themselves off it.
The latest PHE report provides an update on the use of nicotine vaping products among young people and adults, and public perceptions of the harmfulness of vaping. It shows that current vaping use has remained stable in adults and young people since the last report, but of growing concern is the increasing number of smokers that now believe vaping is more harmful than smoking.
This contradicts expert reviews from the UK and USA concluding that using regulated nicotine vaping products is far less harmful than smoking. PHE's advice remains that smokers should switch to vaping to help them quit, but non-smokers should not take up vaping.
While not completely safe, 'e-cigarettes' used for vaping are much less harmful than tobacco. They contain significantly fewer harmful chemicals which cause smoking-related diseases related, but the long-term impact of vaping will remain unknown for some time.
The mistaken belief that e-cigarettes are more harmful than smoking increased rapidly among UK smokers following the US lung injury outbreak in autumn 2019. US authorities have now confirmed that vitamin E-acetate – a thickening agent added to cannabis vaping products – was a primary cause of the US outbreak. This substance is banned from UK-regulated nicotine vaping products.
Professor John Newton, Director of Health Improvement at Public Health England, said: "It is concerning to see how much the US lung disease outbreak has affected smokers' views on e-cigarettes here in the UK.
"Safety fears may well be deterring many smokers from switching, leaving them on a path to years of ill health and an early death due to their smoking. E-cigarettes are far less harmful than smoking, which causes 220 premature deaths a day in England. Our advice remains that for anyone who smokes tobacco, the most important thing is to stop smoking altogether and e-cigarettes can be an effective way to help smokers do that."