If you rely on your Acorn Stairlift, you can take comfort from knowing we'll still be here if you need us throughout the coronavirus crisis.
Many of our customers are at increased risk from coronavirus – ­ aged over 70 or with one of more underlying health issues which makes them more vulnerable to complications should they catch it. People in these groups are strongly advised to isolate themselves at home to minimise the risk of catching coronavirus. This self-isolation could last for several months.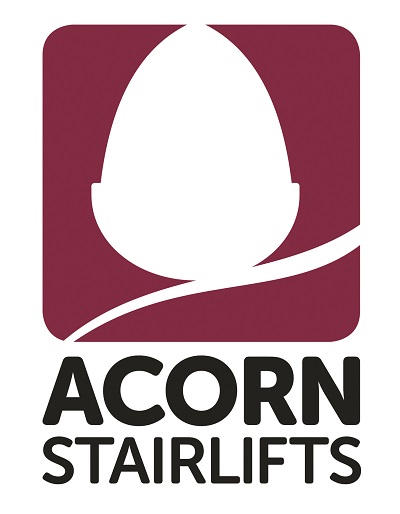 Now, more than ever, they need their Acorn Stairlifts to remain safe and independent in their own homes, to help get them through this testing time. Our stairlifts are proven to be very reliable, using tried and tested components. But like any machine with moving parts and electronic components, they can sometimes go wrong.
We want to take this opportunity to reassure our customers that we are still just a phone call away, seven days-a-week. As part of the health and social care supply chain, Acorn Stairlifts can remain open throughout the coronavirus outbreak, with our employees designated as key workers.
We have taken sensible precautions to protect our own staff. Some employees whose roles can be classed as non-essential during the crisis have been placed on furlough, enabling them to stay at home. Others are able to work from home and, of course, anyone classed as vulnerable for health reasons has been furloughed. Similarly, anyone showing symptoms, or with a family member with symptoms, is taking the required time off work.
But the rest of us are still at work and doing all we can to keep things moving ad help those who need us. Our main focus has naturally switched to repairing and maintaining our customers' stairlifts as and when they need it. Many minor issues can be resolved over the phone because of the digital diagnostic display panel which is a standard feature of all Acorn Stairlifts.
By reading the panel, referring to the owner's manual and speaking on the phone to our stairlift experts, a range of minor issues can be quickly diagnosed and often resolved. If it is necessary for us to send an engineer in person to your home, please be assured, we have implemented a range of strict and thorough hygiene protocols.
These are designed to eliminate direct contact with customers and ensure all touch points are thoroughly cleansed before and after each visit. In most cases you won't even need to be in the same room when our engineer visits.
We are also continuing to install new stairlifts where there is an urgent and compelling need. The most common example we're experiencing is people who are discharged from hospital earlier than they normally would be after an illness, accident or operation, to free up beds and ease pressure on the NHS. People can only be safely discharged if they can manage at home, and in some cases this means having a stairlift fitted to meet their needs during recovery.
We can install these stairlifts quickly and efficiently, often next day if required, enabling people to be safe at home, rather than taking up a hospital bed. Clearly, if you've been considering a stairlift for a while but your need isn't urgent or compelling, it makes more sense to wait until we're through the crisis.
We've also developed a 'virtual survey' process, giving customers the option to supply us with basic measurements and details of their staircase without the need for a surveyor to visit in person. It's a step-by-step process carried out over the phone and with and Acorn expert talking you through the procedure. Of course, we can still send a surveyor if you prefer and again, he or she will follow all the required hygiene and social distancing procedures before, during and after the visit.
Whether you're an existing Acorn Stairlifts customer or need help and advice with a new installation, you can get in touch by calling Freephone 0808 223 4871 or clicking here for other ways to contact us. Remember, we're still here to help, but above all, stay home and stay safe.