Coronavirus has dominated the international headlines for weeks, but if you're suffering with another serious medical condition, you should still seek urgent help.
Even in normal times many older people are reluctant to seek medical help because they "don't want to make a fuss" or "don't want to bother the doctor". That has been amplified by a perception that all medical staff are currently fully occupied fighting the coronavirus pandemic.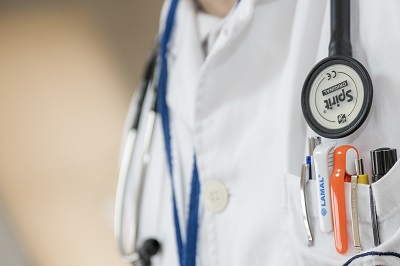 Others might be afraid to leave the safety of home to go to a clinic or hospital, where they fear catching the virus, but ignoring a medical condition is never a good idea. Early diagnosis and treatment almost always leads to better long-term outcomes, especially for serious conditions such as cancers or cardiac problems.
While it's true that much of the NHS is focused on coronavirus, other essential healthcare functions are continuing. This week the head of the NHS, Sir Simon Stevens, launched a major new drive to persuade the public to seek the urgent care and treatment they need. He warned that delays in getting treatment due to coronavirus fears pose a long term risk to people's health.
His plea comes after 40% of people surveyed said they were too concerned about being a burden on the NHS to seek help from their GP. Seeking medical help is one of the four reasons that people can safely leave home, in line with government guidance. Sir Simon stressed that the NHS is still there for patients without coronavirus who need urgent and emergency services for stroke, heart attack, and other killer conditions.
NHS staff have worked hard to put measures in place allowing people to access care safely – such as splitting services into Covid and non-Covid – but attendances at Accident and Emergency departments this April are only around half what they were last year. It has led to serious concerns from several leading health bodies that people are risking their long-term health, and their lives, by delaying getting the help they need.
A new public information campaign will be rolled out next week encouraging people to contact their own GP or the 111 service if they have urgent care needs – or to ring 999 in emergencies – and to attend hospital if they are told they should. Extra steps will also be taken to persuade people to use other vital services – such as cancer screening and care, maternity appointments and mental health support – as they usually would, by demonstrating how frontline teams are delivering them safely.
Sir Simon, who is Chief Executive of the NHS, stressed: "While NHS staff have pulled out all the stops to deal with coronavirus, they have also worked hard to ensure that patients who don't have COVID-19 can safely access essential services.
"So whether you or a loved one have the symptoms of a heart attack or stroke, are a parent worried about their child, or have concerns about conditions such as cancer, you should seek help in the way you always would. Ignoring problems can have serious consequences – now or in the future."