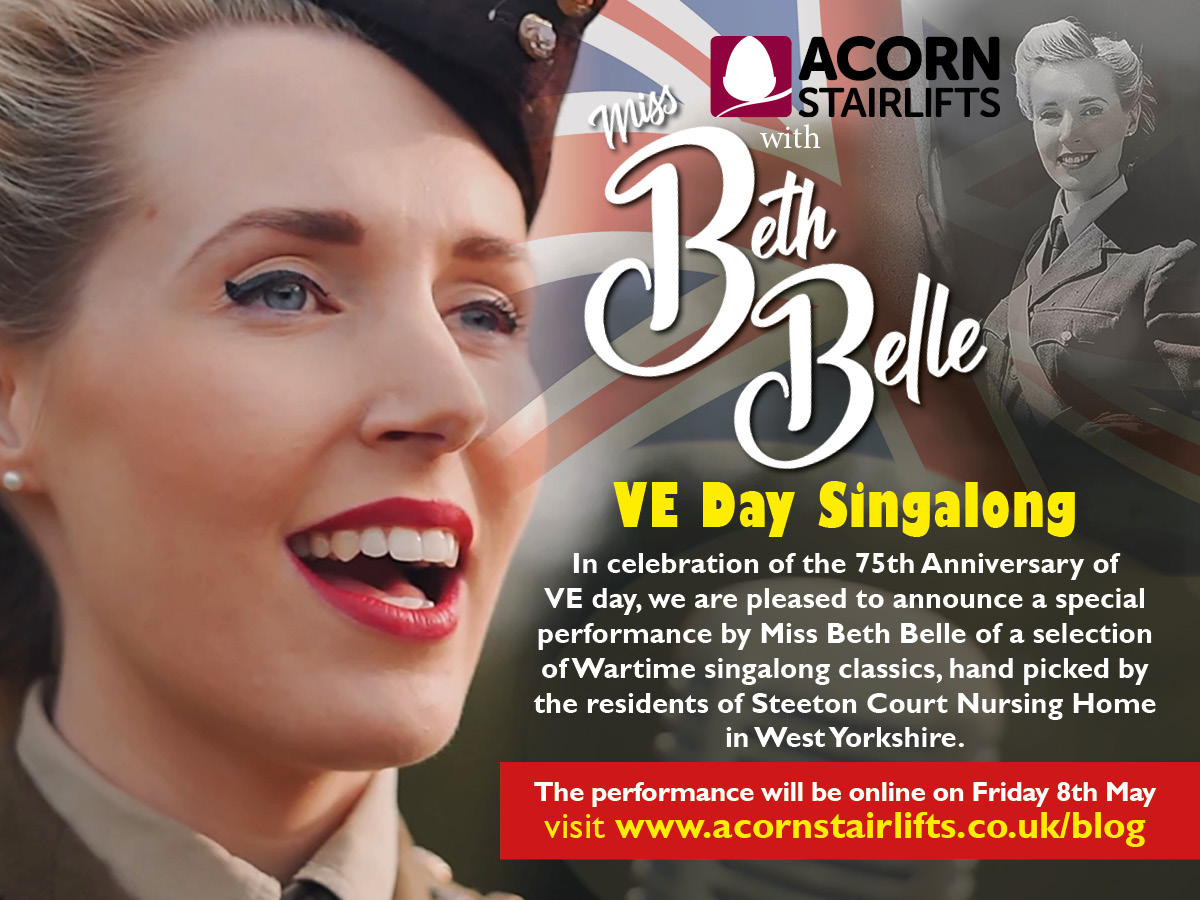 It's just a week until we mark the 75th Anniversary of VE Day, when the Second World War generation could at last celebrate Victory in Europe.
As a tribute and a thank you to that wonderful generation, who sacrificed so much to secure the freedoms we all enjoy, Acorn Stairlifts is planning something very special.
We've commissioned professional 1940s vocalist Miss Beth Belle to perform a concert of favourite wartime melodies, including hits such as 'Sing As We Go', 'Boogie Woogie Bugle Boy', 'White Cliffs of Dover', 'Chattanooga Choo Choo' and, of course, 'We'll Meet Again'.
We've also joined forces with resident's and staff at Steeton Court Nursing Home, just a stone's throw from Acorn's West Yorkshire HQ, with many of the songs specially dedicated to residents. And this one-off VE Day Singalong concert will be available for everyone to enjoy.
Make sure you come back here this time next week to watch the concert as part of your VE Day 75th Anniversary celebrations. It's free, it's easy, you won't need to register or download anything – just sign in, sit back and sing along!