New analysis of official NHS data by the charity Age UK has found that every day, 14 people are wiped out financially through paying for essential care.
The startling figure comes a year after Prime Minister Boris Johnson's pledge that nobody would have to sell their home to pay for their care. Age UK's analysis of the 'NHS Digital Adult Social Care Activity and Finance Report, England 2018-19' reveals that older people have spent more than £7 billion (£7,390,084,000) buying their own care in that time.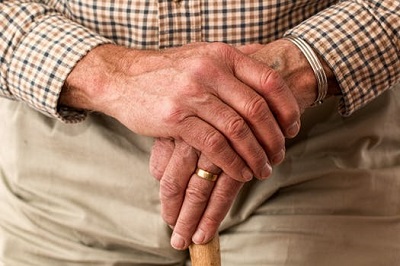 In England in 2018/19 (the latest year for which figures are available), a total of 5,190 people were classified as "self-funders with depleted funds" – in other words people who had run down their savings and assets until they had virtually nothing left, through having to pay for care. It is a sharp increase of more than a third (37%) in the numbers who find themselves in this position, compared to the previous year.
The analysis shows that significant numbers of older people and their families are being forced to spend staggering amounts for support that is essential for them to carry on living. In England, 167,000 older people and their families now have to fund their own care because they do not meet the means-test that qualifies somebody for free or subsidised support.
The revelations come as Age UK stages a 'virtual hand in' of its petition calling on the Government to stand by its commitment to fix social care and make it free at the point of use, fair and available for everyone who needs it. It was signed by 109,306 people before the pandemic struck. Alongside the petition will be messages from older people who need and provide care about how tough the past year has been for them, before and during the pandemic, and why change is desperately needed.
Caroline Abrahams, Charity Director for Age UK said: "Chronic underfunding put social care on its knees before Covid-19 came roaring in, so it was in no position to withstand the battering the virus dealt out. Tragically, there have been an estimated 30,000 excess deaths of older people living in care homes during the pandemic, a shocking number that shames us all.
"When he became Prime Minister, Boris Johnson promised to fix social care and make sure no one would have to sell their home to pay for it. Now, after all the loss and suffering caused by the pandemic, it's more important than ever that he follows through.
"With 14 people a day being ruined due to sky high care bills and self-funders spending more than £7 billion on care in a year, it's clear that the unlucky individuals who need care face far too high a price. The obvious solution is for us all to share the risk of developing care needs by paying into a national fund, like we do with the NHS.
"Public awareness of what care does and why it matters has been greatly raised during the pandemic, as has admiration for the work paid care staff do – often for only poverty pay. As part of a necessary process of national atonement so far as social care is concerned, it's time for a new deal which transforms it into the decent, reliable public service we are all entitled to expect, with care staff getting a fair return for their labours.
"Nothing can bring back all those older people living in care homes whose lives were so sadly cut short by the virus but at least we can say 'never again' and show we really mean it, by agreeing the funding and reforms that in all honesty we should have had more than a decade ago."
• You can read the NHS Digital Adult Social Care Activity and Finance Report, England 2018-19 in full by clicking here.