Who doesn't enjoy a nice relaxing soak in the bathtub, but as we get older and less agile, getting in and out can be challenging and even fraught with danger.
Water makes surfaces slippery, especially when combined with soap, and the physical effort of lowering yourself down into the tub or hauling yourself out of it can prove too much if your strength isn't what it once was, or you're no so surefooted anymore.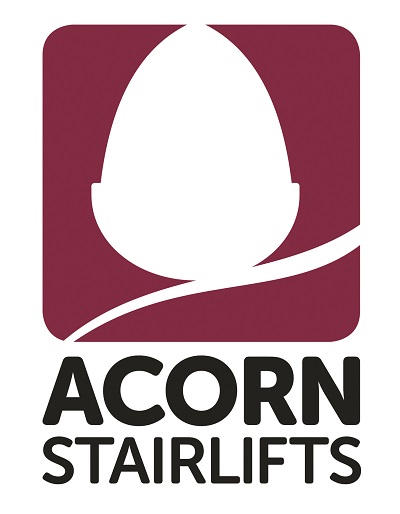 Slipping and falling while getting in or out of the bath can be a serious business – bathrooms are full of hard surfaces and it's easy to break a bone, suffer a bad concussion or worse. The good news is there's a wide range of home adaptations which can make getting in and out of the bath easier and, more importantly, safer for anyone who finds it a challenge. Let's take a look at some:
Bath mats: Perhaps the simplest and cheapest accessories, bath mats can guard against slipping in or next to the bathtub. An all-rubber mat can be fixed to the floor of the tub, which can be slippery without one. It fixes securely with suction cups and gives extra grip to your feet, plus added comfort once in the bath. You can also buy anti-slip sticker discs or strips that affix to the bottom of the bath. Outside of the bath, you can place a mat with a rubberised backing on the floor next to the tub. Stepping onto it as you get out means you're less likely to slip or slide on the wet floor. Some people prefer a slatted wooden platform.
Bath steps: Another simple solution is a bath step which reduces the height that you need to step up to clear the rim of the bath. This is a cheap but sensible option for someone who is generally able bodied and has good balance, but struggles to take a high step, maybe due to arthritic hips. Some bath steps are adjustable in height and all should have a non-slip base. Place the step on the bathroom floor next to the bathtub and it makes climbing in or out an easier two-step process.
Grab rails: Various types of bathroom grab rails are available to give you something secure to hang onto or pull against when getting in or out of the bath. The strongest are permanently screwed into a solid wall beside the bath – don't rely on the suction cup type designed to stick to tiles as they can work loose. Some grab rails run horizontally across the top of the bath, fixed behind the taps, and can be folded up when not in use. There are also vertical floor-to-wall or floor-to-ceiling grab rails which can be fitted fairly easily. Combining grab rails with a bath step and mats makes a big overall difference in terms of bathroom safety.
Bath boards: These are boards which fit securely across the top of the bathtub, held in place by being wedged against its inside walls. They allow you to sit on the board, shuffle your bottom towards the middle of it, then swing your legs over the rim of the bath. Now seated on the board with your feet in the bath, you can place your hands on the rim of the tub and gently lower yourself down. Getting out is a reversal of the same process. There are many types of bath board available and most are fully removable, but using one as described above still requires considerable arm and shoulder strength. For this reason, many people combine a bath board with a bath seat.
Bath seats: Again available in various types, bath seats sit in the bottom of the tub (or are suspended from its sides) and effectively reduce its depth. Although you can't immerse yourself as fully in the water or lie back, you can still wash yourself comfortably and perhaps use a handheld shower attachment. People often transfer from a bath board onto a bath seat, so they don't have far to lower or raise themselves. Some manufacturers offer a combined bath board and bath seat as a single piece of equipment. Most bath seats are quick and easy to remove when not in use.
Bath lifts: Costing more but also taking more of the effort out of entering and exiting the tub, bath lifts come in various types. Placed in the tub, they automatically lower you down into the water and raise you up out of it after you've finished bathing. Most have a transfer platform system which allows you to sit on the edge of the tub then slide or shuffle across the platform onto the seat before operating the lift. A few are manual but most are electrically-operated, using rechargeable batteries inside a waterproof and detachable handset. 'Band-type' bath lifts lower you fully to the bottom of the tub, but rigid plastic lifts with a backrest provide greater support and stability. Several manufacturers supply bath lifts suitable for irregular-shaped or corner baths.
Walk-in baths: Perhaps the ultimate bath adaptation is a walk-in bath featuring an opening door in the side of the bath which is fully watertight when closed. Some models take up the same footprint as a standard bathtub and, with the door closed, are hard to tell apart. Others are more compact and designed as a 'sit-bath' with a built-in raised seat, but can be filled to a greater depth and are often combined with a hand-held or wall-mounted shower attachment. The huge advantage of a walk-in bath is that you don't have to clamber over the rim and, with the sitting type, there's no difficult hoisting yourself up and down. However, you have to fill and empty the bath while you're already in it so you need to be extra careful about water temperature.