Are your curved stairs driving you round the bend?
As we get older or our mobility is reduced through a variety of medical conditions, climbing the stairs can become a real challenge. Joint problems, such as arthritis, can mean that using the stairs becomes an uncomfortable, even painful, experience. Other conditions, such as angina, might cause us to get out of breath or even light-headed when using the stairs, which has obvious dangers.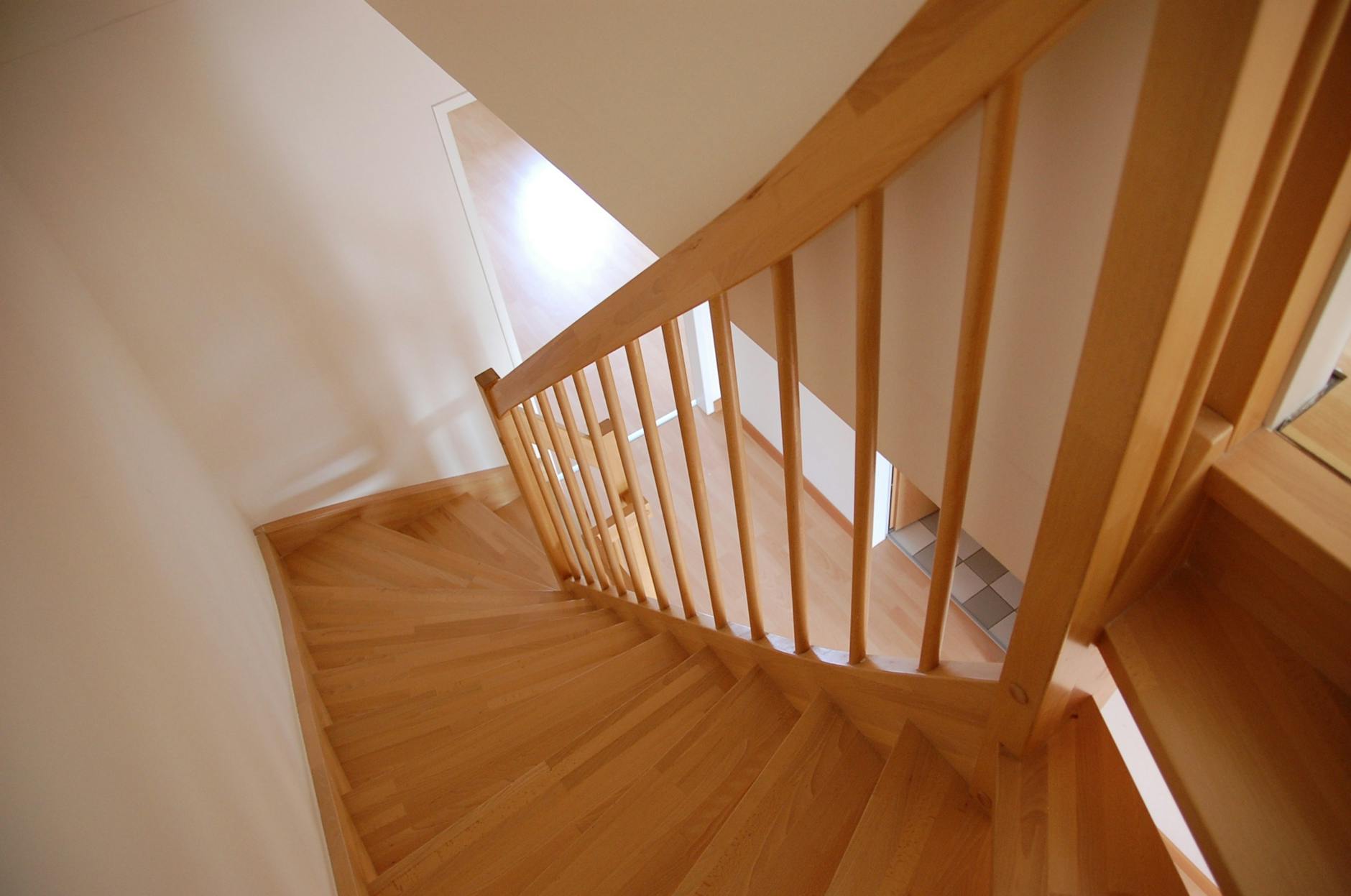 These issues can be worrying enough if you have a standard straight staircase, where all the steps are an equal size and depth and there is a sturdy, straight banister rail to hold onto. But they can be much more exaggerated on a non-standard, curving staircase, or one which suddenly changes direction through a staircase return.
Most modern homes are constructed to set building regulations, which govern and standardise things like the height of steps and depth of the tread. But this wasn't always the case in older homes, where the stairs will be a one-off, built on site when the house went up or in a local joiner's shop.
Curved staircases can be especially quirky and peculiar. As they turn a corner the steps become 'V'-shaped, narrower at one end than the other. They might also vary in height from one step to the next. In very old properties, such as country cottages and farmhouses, stone staircase are found. But over many years of use the stones become worn down, their edges smoothed off and 'dipping' in the middle.
Older curved staircases are also less likely to have a reliable banister rail, or any banister at all. The difficulties of bending a substantial material like wood or metal around a curve make banisters less practical and more expensive. Some curved staircases use 'rope banisters', but these don't give the same feeling of strength and security.
In short, if you're starting to struggle with the stairs, a curved staircase ­– especially and older and 'characterful' one – can present particular problems. Sometimes those problems become so serious that people consider moving home, despite all the upheaval and expense it brings. Others opt for living on the ground floor, creating a bedroom and basic bathroom facilities on a single level to avoid using the stairs, but exiling themselves from half their home.
All too often these decisions are made under the assumption that a stairlift isn't an option because the stairs are so unusual. But if that's the situation you're in, you'll be surprised at what can be achieved with an Acorn curved stairlift, and how affordable it can be.
Acorn has set new industry standards in developing its pioneering FastTrack® system for curved staircases. Previously, such staircases needed a one-off stairlift rail to be designed and built in a factory using traditional heavy engineering. It was a time-consuming and expensive system, and had its limitations in making sure the stairlift would work smoothly and efficiently.
FastTrack® is a unique modular system using precision engineered interlocking sections to build a bespoke stairlift rail on site which will precisely follow the unique curves and contours of your staircase. Because our experienced Acorn installers have so many different sections to choose from in assembling a rail, the options open to them are almost limitless.
After being in business for more than 25 years, Acorn has met just about every kind of staircase under the sun, and it's very rare that we come across one where we can't provide a tailor-made stairlift solution. If you think your quirky curved stairs would never accommodate a stairlift, why not give us a call. We'll send round one of our skilled surveyors to assess both your staircase and your needs, and answer any other questions you might have.
This home visit is completely free, you are under no obligation to buy and we won't give you the hard sell, so what have you got to lose? The surveyor will also give you a detailed quote for your Acorn Stairlift, with no hidden extras. The price we quote is the price you pay, and the quote is valid for up to 12 months, so you won't have to decide there and then – take as much time as you need to think things over.
One thing we can tell you is that we've already surprised and delighted thousands of customers who thought they could never get a stairlift to fit their quirky stairs. And the other thing about our FastTrack® installations… they're fast! We can have a curved stairlift installed within just a few days of your confirmed order, even next day in some cases, and with no disruptive and messy structural work to your home.
So if your stairs are driving you round the twist, call Acorn today on 0808 223 4871 or click on the green 'Quick Free Quote' button at the top right of this page.