You spend more time in your home than anywhere else, especially if you're isolating or shielding due to Covid-19, so it's important to make it a safe environment for you and your loved ones.
Most home safety is common sense, but it's easy to miss some things until an accident happens. The essence of home safety is accident prevention, which means having a good look for accidents waiting to happen.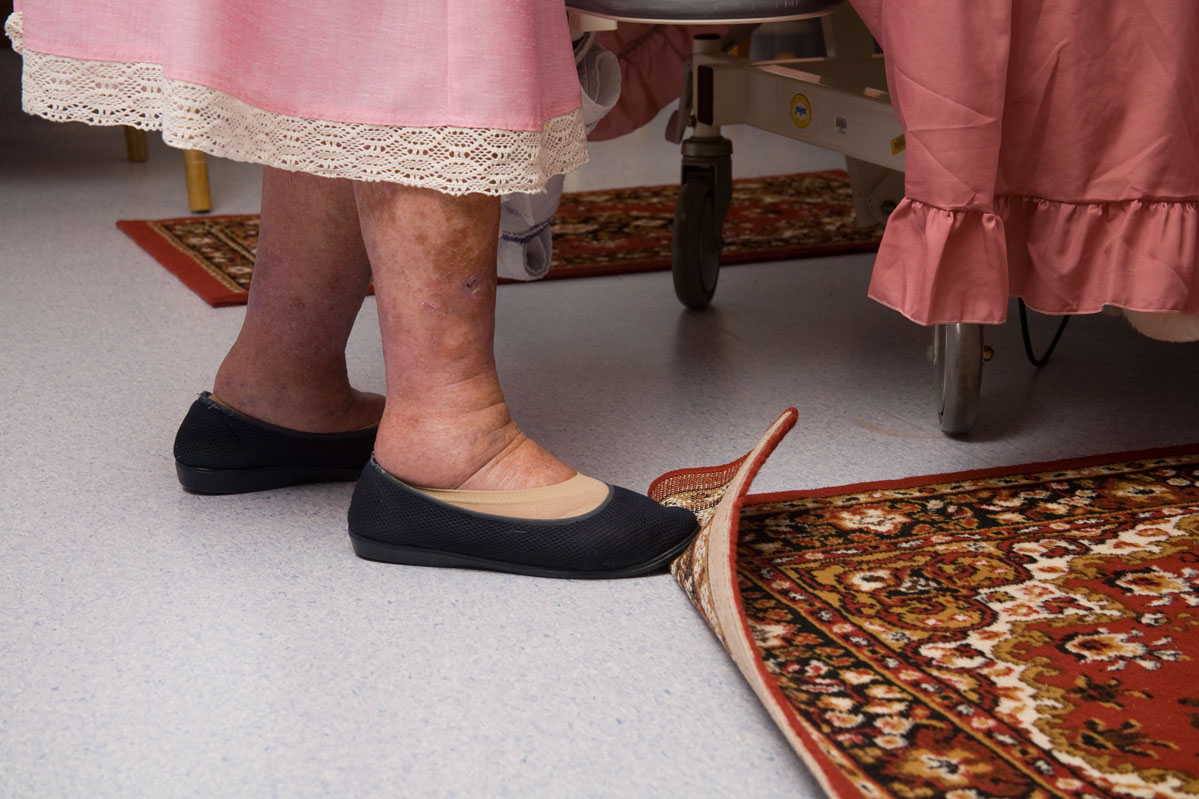 What follows is a room-by-room guide to some of the simple things you can do to make your home safer. It isn't an exhaustive list – there's always more to think about – and we're not focusing here on home security or 'childproofing' your home, which would each warrant a separate article. However, here are some things to think about:
Hallways – entrance halls often have hard floors and can become slippery when wet. If you walk rain or mud into the hallway, make sure to mop it up, and if you have mats or rugs there they should have non-slip backing. Hallways are also walkways so try to avoid clutter and potential trip hazards.
Living room – if you have an open fire or any kind of solid fuel burner, it should be regularly maintained, including an annual inspection and cleaning of the chimney. Use a fireguard to catch sparks, especially if you leave the room. Modern homes are full of electrical gadgets; avoid having trailing wires or cables, or running them under carpets or rugs. Doing either of these can result in trips and falls or a fire hazard as unseen cables become worn. Also, don't overload electrical sockets. Make sure seating is in good condition, especially if you tend to 'drop down' onto a chair. If you have pets, make sure their toys are regularly tidied away so you don't trip over them.
Kitchen – hot surfaces and naked flames are found in kitchens. Keep a dry powder fire extinguisher handy and learn how to use it before you need to. Pots on the stove should have handles turned inwards so you don't catch them, and sharp knives should be stored safely when not in use. Always keep flammable objects away from hot surfaces and use good quality oven mitts when handling hot objects. Keep electrical devices such as toasters or mixers away from water. Clear up wet or dry spills straight away – you can slip on rice or flour as easily as water. If you deep-fry, learn how to contain a fire with a damp towel or fire blanket. If there's a microwave fire, keep the microwave door closed and unplug it. Keep things you use regularly within easy reach so you don't have to stretch or climb.
Basement – if your home has a basement, consider how you use it. Don't store flammable materials there; why would you want to build a potential bonfire under your home? If there are domestic appliances there, make sure they're regularly cleaned and serviced. Ensure the steps to your basement are well-lit and in good condition. Painting the bottom step white and marking step edges with anti-slip hazard tape will aid visibility. If you have shelving units in the basement, make sure they're stable (not top heavy) and don't overload them. Unplug electrical items when not in use.
Laundry/utility room – if you have a tumble dryer it will have a lint trap which should be cleaned out after every use (a build-up of lint is a fire hazard). Also, clean out the dryer vent hose regularly using a long brush and don't run the dryer when you're not at home. Washing machines can also catch fire so make sure yours is regularly maintained. Keep any electrical items away from water sources and mop up any spills.
Garage or storage shed – if you store flammable liquids such as fuel for a mower or paint thinners, keep them to a minimum and store in suitable containers away from heat sources. Check them regularly. Try to limit clutter in your garage; having suitable wall hooks for things like garden tools or bicycles will help. Check the floor regularly for oil or fuel spills and never leave a car running in an enclosed garage, leading to a build-up of toxic carbon monoxide fumes.
Bedrooms – keep space heaters at least a yard from anything flammable and turned off if you're not in the room. Electric blankets should be regularly inspected and discarded if worn or frayed. Avoid trip hazards, including loose or 'turned up' rugs, especially if you need to get up in the night. Don't overload electrical sockets and never fall asleep with something like a laptop in the bed. Smoking in bed is extremely dangerous. Use a sturdy stepladder if you need to get up high, maybe for changing a bulb or storing things on top of a wardrobe. Keep a flashlight handy in case of a power cut.
Bathroom – never use an electrical extension to take 'plugged in' devices into a bathroom; electricity and water is a deadly combination. If you like to listen to the radio while you're in the bath or shower, use a battery-powered model. Mop up any water spills and only use non-slip rubber-backed mats. If you struggle to get in and out of the bath, consider extra handrails or a bath lift. Similarly, grab rails are helpful in the shower, where you might want to use a shower seat and handheld shower head. Always check the water temperature in a bath or shower before getting in.
General home safety – there are some safety measures which apply throughout the home. You should work out an emergency escape plan for your home, so you know how to get out of any room in the event of a fire. For upper storey rooms this might mean emergency fire escape ladders which can be unrolled from a window. Having a number of dry powder fire extinguishers in the home is also a good idea. Smoke detectors should be installed in strategic locations throughout the home and tested regularly, with the batteries changed once a year. Carbon monoxide detectors are also a good idea, to alert you to any build-up of this toxic gas which is given off by anything that burns. Some detectors combine both functions. Make sure you have good lighting throughout your home, especially on staircases. Use high-wattage bulbs, but don't exceed the stated limit of the socket you're fitting them to. Avoid clutter and trip hazards everywhere, but especially in danger areas such as staircases. Stairs are not for storage.
• Remember, if you struggle using the stairs in your home, you're putting your personal safety at risk; a fall on the stairs can have catastrophic consequences. Investing in an Acorn Stairlift for your home eliminates the danger at a single stroke, letting you glide up and down the stairs in safety and comfort whenever you like. Contact Acorn today on Freephone 0808 223 4871 for more details.