With a second national lockdown due to start in England on Thursday and similar measures in place across the rest of the UK, Acorn Stairlifts' customers can be assured that we're still here for them.
As part of the medical and social care supply chain, Acorn is classed as a 'key worker' business and able to continue operating throughout the lockdown, as we have done throughout the whole coronavirus pandemic.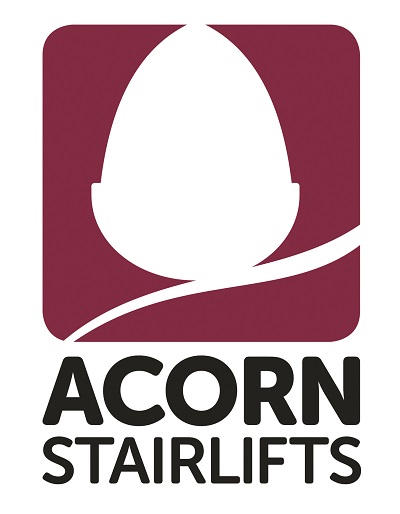 Some non-essential work – such as routine servicing of customers' stairlifts – may be rescheduled due to the new tighter lockdown measures, but if you need help you can still contact us in all the usual ways, by phone, email or via this website. We're acutely aware that people rely on our stairlifts, now more than ever when it's vital to stay safe and independent in your own home.
Although our British-made stairlifts are very reliable, like any machine with moving parts and electronic components, they can occasionally go wrong. All Acorn Stairlifts feature a digital diagnostic display panel on the carriage. By reading this and referring to the owner's manual, it's usually possible to diagnose what's wrong with a stairlift that isn't working as it should.
In many cases, a free phone call to our stairlift experts will resolve the issue. For example, a common problem is that batteries begin to run flat if the stairlift carriage is not 'parked' on its charging points at the top or bottom of the staircase. The diagnostic display will indicate this and we can talk the customer through a simple procedure to rectify it. Problem solved.
In some cases, it will be necessary to send an Acorn Stairlift engineer to your home to fix a fault. If this happens we will observe stringent hygiene and safeguarding procedures fully outlined elsewhere on this website. In short, we'll do everything we can to minimise person-to-person contact and avoid spreading the virus, while getting your stairlift fully operational again.
If you need a new stairlift installed in your home, we can still do that too, offering the same comprehensive and speedy service that we always have, but with enhanced safeguards in place to combat the spread of the virus. That includes the option of a remote 'Virtual Survey' of your staircase, eliminating the need for a surveyor to visit.
Although it's a fairly straightforward process, we understand that some customers would prefer a traditional home survey, especially if they have non-standard stairs, and that's not a problem. When we do need to send someone to your home, rest assured we'll do all in our power to adhere strictly to the latest guidelines on social distancing and hygiene procedures. In most cases you won't even need to be in the same room.
During the first lockdown, in Spring, we had several urgent requests for stairlift installations, particularly as patients were discharged from hospitals sooner than expected due to the anticipated influx of coronavirus cases. An Acorn Stairlift can be installed in your home within days of your inquiry, even next day if urgency is vital. That applies to more complicated curved and return staircases as well as straight ones.
Please take comfort in knowing we'll endeavour to meet all your stairlift needs throughout this time of national turmoil. Whether you're an existing or new customer, just get in touch and we'll do our utmost to help keep you safe, independent and mobile at home throughout the lockdown and beyond.
• For details of how to contact Acorn, click here. If you need a new stairlift, call us free on 0808 223 4871 or click on the green 'Quick Free Quote' button at the top right of this page.