Cold weather can make some health problems worse and even lead to serious complications, especially if you're 65 or older, or if you have a long-term health condition.
With winter on the way, it important to look after your health – this year more than ever, with the added risk of the coronavirus pandemic. There are several things you can do to stay well in winter and, as usual, the NHS is issuing guidelines and advice to those most at risk.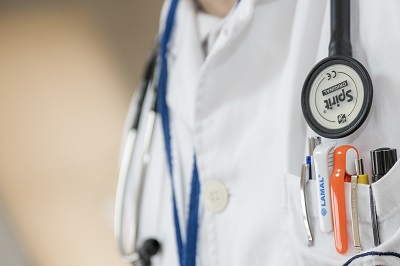 They include people over 65, babies and children under five, people with a long-term health condition, pregnant women, people with a disability or a mental health condition and those on a low income, who might struggle to pay for adequate heating.
If you are in any of those categories, and even if you're not, it's vital that you seek medical advice if you start to feel unwell. Don't put off asking for help because of coronavirus or feeling that you might be a burden. Most winter illnesses are easier to treat if diagnosed early.
You can get help and advice from your own GP, either by phone, online or with an appointment if you need one. You can also speak to a pharmacist, who can give treatment advice for a range of minor illnesses and tell you if you need to see a doctor. Or you can ring 111 or visit NHS 111 online if you have an urgent medical issue and need advice. In an emergency, dial 999.
If you think you (or a loved one) might have coronavirus, you can click here for more advice on what to do. Symptoms include a high temperature, a new and continuous cough or a loss or change to your sense of smell or taste.
If you're eligible for a free flu jab on the NHS you really should have it. Even if you're not, you can pay for a vaccination at many high street and supermarket pharmacies. If you're 65 or older you're also eligible for the free pneumococcal virus, to help protect you from pneumonia.
One of the most important ways to stay healthy in winter is to keep yourself and your home warm. If you fall into the above 'at risk groups', you should heat your home to at least 18°C and keep your bedroom at 18°C all night if you can, with the window closed. You could use a hot water bottle or electric blanket to keep warm in bed, but not both at the same time.
You should have at least one hot meal a day and regular hot drinks. Eating and drinking regularly helps keep you warm. Try to get up and move around regularly, and dressing in lots of thin layers will keep you warmer than a single thick one. Draw your curtains at dusk and close doors to block draughts.
It's important to have your heating system checked regularly by a qualified professional. You might be entitled to financial and practical help with heating and insulating your home. Grants include the Winter Fuel Payment and the Cold Weather Payment, and you can find out more about help with making your home energy-efficient at the government's Simple Energy Advice website or by phoning its free helpline on 0800 444 202.
If you can, you should also check on vulnerable neighbours and relatives, or make sure someone else is doing it. This is even more important now, as they might be shielding due to coronavirus and need help with shopping, collecting vital medicines or other things. If you're worried about an elderly neighbour or relative, you could contact your local council or call the Age UK helpline on 0800 678 1602.
Public Health England has produced a helpful leaflet entitled 'Keep Warm Keep Well – coping with cold weather and Covid-19'. It summarises the information above and lists useful resources, including phone numbers and websites. You can see it (and download it for ready reference) by clicking here.