With the whole of the UK now back in lockdown, Acorn will continue to provide essential support for existing and new users of our home stairlifts.
As part of the medical and social care supply chain, Acorn is classed as a key essential business. We have remained open throughout the coronavirus pandemic and will continue to do so, providing essential support and services for anyone who needs our stairlifts.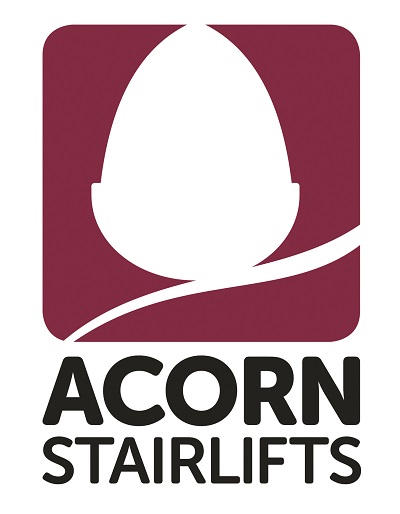 If you already own an Acorn Stairlift and rely on it to remain safe and independent in your home, you can rest assured that we will provide the same comprehensive emergency backup service we always have. While our stairlifts are known for their reliability, like any machine with moving parts and electronic components, they can sometimes go wrong.
If your Acorn Stairlift develops a fault you should contact us in the usual way. Minor faults can often be recognised and remedied remotely over the phone using the diagnostic display panel which is a standard feature of all our stairlifts. If not, then your local Acorn Stairlifts engineer will visit your home at the earliest opportunity to fix the fault.
It goes without saying that any employee visiting your home will follow strict and comprehensive Covid-19 protocols, including wearing PPE, social distancing, sanitising and wiping down any touch points. All tools and equipment are cleaned before and after each home visit and you won't need to stay in the same room during the visit.
You can find full details of the anti-Covid protocols we've put in place by clicking here.
In short, we recognise that many of our customers rely on their Acorn Stairlifts. If you are among them, you can continue to rely on us to keep your Acorn Stairlift fully operational so you can remain safe and independent at home. Routine non-essential maintenance (such as scheduled annual services) may be postponed where necessary, but our emergency cover is unaffected.
If you haven't already got a stairlift but find you now need one (or need a replacement), we can install one quickly and efficiently while following comprehensive anti-Covid guidelines.
In some cases, hospital patients are being discharged home earlier than would normally be the case, to help ease pressure on the NHS during the pandemic. Some of these people need a stairlift to be able to cope at home. In other cases, prolonged confinement at home to stay shielded from the virus has flagged up the need for more help with the stairs.
Whatever the reason, if you or a loved one needs a stairlift installing to remain safe at home, then Acorn can help. We have implemented options such as Virtual Surveys and measure to ensure Safe Installations. If your need is urgent, we can install a stairlift within days, or even next day, on both simple straight staircases and more complex curved ones. Call us on 0808 223 4871 for more details.
As we enter a new national lockdown, the advice is very firmly to Stay at Home, but it is just as important that you can stay safe at home. For more help and advice on all aspects of the Coronavirus crisis: