Arthritis is the biggest single reason why people invest in an Acorn Stairlift to significantly improve their daily quality of life.
Although it comes in many forms, arthritis is broadly defined as a condition which causes inflammation and pain in one or several of the body's joints.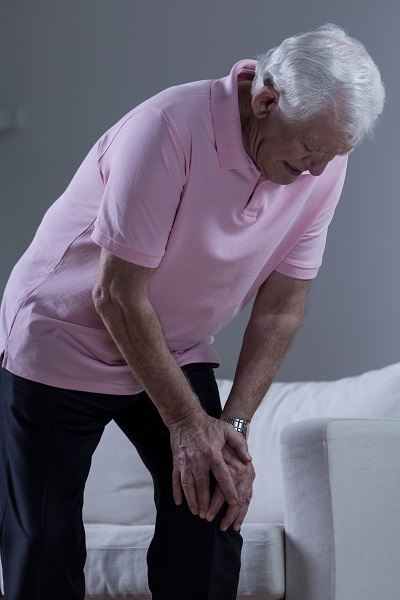 Around 10 million people in the UK alone live with arthritis and although the condition is usually age-related, it can affect people of all ages. By far the most common type is osteoarthritis, sometimes called "wear and tear arthritis" because it usually develops in older people whose joints have done more work. It most often affects the hips, knees, hands and spine.
There are various medications, treatments and complementary therapies which can help people with arthritis, but for most people living with the condition, pain management is an important part of their everyday lives. As with most things in life, being well informed is the first step to improvement, and this is where national charity Versus Arthritis comes into its own.
It operates an extremely useful website (versusarthritis.org) packed with advice, information, practical tips and other resources for anyone living with arthritis or caring for someone else with the condition. It also has a free helpline on 0800 5200 520. One of the most helpful sections of the website is on Managing Pain, and can be found by clicking here.
It covers topics including pain relief, the importance of rest and relaxation, complementary therapies and getting the support you need. Another very important aspect is using your joints well. By taking care about how you move and carry out everyday tasks and perhaps finding new ways to do things, you can reduce the stress on arthritic joints and minimise the pain they cause. Here are seven top tips for using your joints well:
Respect pain. If you have increased pain lasting at least a couple of hours after you've completed a task, try do a little less next time, or go about it in a way that takes less effort.
Become aware of your body positions. It's good to avoid being in one position for a long time, or any posture that makes you feel stiff. It can help to avoid activities that need a tight grip or put too much pressure on your fingers. Try using equipment that helps to reduce stress on joints, such as easy-turn taps, a pick-up reacher and raised seats.
Try to maintain a healthy weight, as this helps to reduce stress on weight-bearing joints. It can lessen joint pain, and helps to avoid joint damage.
Use your largest and strongest joints and muscles for daily tasks wherever possible. For example, use a bag with a shoulder strap across your back, rather than holding it in one hand.
Try to balance rest with activity. Striking a good balance takes practice: take breaks as and when you need them, but avoid resting for too long as this can cause muscle stiffness.
Simplify your work. Plan ahead, organise and create short cuts. At work, for example, try to make good use of break times to change your position, move around and relax.
Don't be afraid to ask for help. Take responsibility for yourself and ask for assistance when you need it.
• One activity which can cause significant arthritic pain, especially if the condition affects weight-bearing joints in your hips, knees or ankles, is going up and down the stairs in your home. As well as causing pain and discomfort, it can also be dangerous if you no longer have full confidence in your joints and are concerned about falling.
Thankfully this is one area where the pain and worry can be taken away at a single stroke, by investing in an Acorn Stairlift. It will allow you to go up and down stairs in comfort and safety as often as you like, minimising the stress on arthritic joints and the pain it can cause. For more information on how an Acorn Stairlift can give your life a lift, give us a call today on Freephone 0808 223 4871.