This winter's uptake of the annual flu jab by people in England aged over 65 has been the highest on record.
More than 80% of over-65s in England took up the offer of a free NHS flu jab, according to figures just released by Public Health England (PHE). The record number of jabs was delivered despite extra pressure on the NHS from the coronavirus pandemic.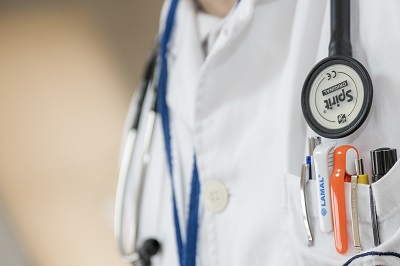 The figures show that 80.3% of people age 65 and over in England have been vaccinated so far this flu season – and it's still not too late to get your jab if you haven't had it yet. It is the highest uptake ever achieved for this age group and just under 10% higher than for the same period last year.
There had been fears that some older people would not venture out for their annual flu jab for fear of catching the Covid-19 virus. Yet doctors warned it was still important to have the annual flu jab because flu (influenza) can also have potentially serious and even fatal outcomes for older and more vulnerable groups.
Reducing the number of people contracting flu and needing treatment for it is also helpful in combating the coronavirus pandemic. Fewer people catching flu means more NHS frontline staff are available to help treat the rising number of coronavirus in-patients.
Dr Vanessa Saliba, Head of Flu at PHE, said: "The flu vaccine saves lives. It is therefore very encouraging to see record-high uptake rates this season, especially among the groups most vulnerable to flu, who are also most at-risk from COVID-19.
"There is still time to get vaccinated against flu and we urge anyone who is eligible to take up the offer to help protect yourself, your family and the NHS."
The increased uptake of the flu jab by over-65s is reflected in all other age groups, although to a lesser extent. While the flu vaccine does not protect against coronavirus, contracting both conditions together or in close succession could be far worse. While the new Covid-19 vaccine is only just being rolled out to the most at-risk groups, the annual flu vaccine has been available on the NHS for many years.
It is safe and the best defence against flu, and one of the most effective ways to reduce pressure on the health and social care system each winter. The NHS flu jab is offered free to anyone over 50 and those with certain underlying health conditions, and to pre-school and schoolchildren up to Year Seven, who are considered 'super spreaders'.
Public Health Minister, Jo Churchill said: "It is fantastic to see that despite the unique challenges of this winter, more over-65s than ever before have had their flu vaccination and that there is such high uptake across the eligible groups.
"Every year health and care staff do an incredible job rolling out the flu vaccine, and this year the Covid-19 vaccine too, to protect us all."
• If you think you are eligible for an NHS flu jab and haven't had one this winter, contact your GP surgery by phone or online.