With half the adult population saying they feel more anxious and stressed during the current Covid lockdown, Public Health England is launching a new "Every Mind Matters" campaign to support good mental health during the crisis.
A new survey commissioned by PHE at the beginning of the current lockdown has revealed it is having a significant impact on adults' mental health – much more so than during the first lockdown last March.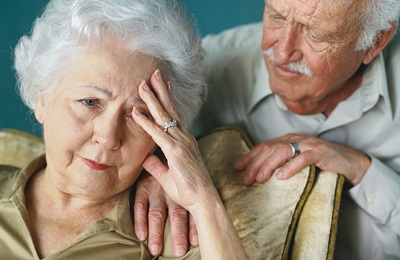 The research found that almost half (49%) felt the pandemic has impacted negatively on their mental health and wellbeing (53% of women and 45% of men). Of those surveyed, significant proportions of the population said they had been experiencing more anxiety (46%), stress (44%), sleep problems (34%) and low mood (46%) over the course of the pandemic.
The most common reasons people gave for why the lockdown had negatively impacted their mental health were:
56% were missing friends and family
53% were anxious and uncertain about what the future held
53% were worried about their family's safety and health
33% were suffering from loneliness
27% reported serious financial and employment worries.
More positively, 60% of those surveyed said they felt hopeful about the future, especially now vaccinations are under way. There was also evidence of people being proactive, with 75% saying they had taken or we planning to take steps to look after their mental wellbeing, including eating more healthily, exercising and talking more to family and friends.
To support people in addressing their mental health, PHE has launched a nationwide "Better Health – Every Mind Matters" campaign. It encourages people to get a free NHS-approved Mind Plan from the Every Mind Matters website. You can start by clicking here.
By answering five simple questions, adults will get a personalised action plan with practical tips to help them deal with stress and anxiety, boost their mood, sleep better and feel more in control. More than 2.6 million Mind Plans have been created since it launched in October 2019.
The Every Mind Matters COVID-19 hub also includes practical tips and support on how adults can deal with uncertainty, how to cope with money and job worries and how to look after both their own and their family's mental wellbeing while staying at home.
Clare Perkins, Director of the Mental Health Programme at PHE, said: "While the experience of the pandemic has been different for everyone, there's no doubt it has caused unprecedented challenges and, not surprisingly, many of us are now experiencing poorer mental wellbeing.
"Stress, anxiety and worry are very natural feelings in the face of the Covid-19 outbreak, and looking after our mental wellbeing has never been more important. The good news is that our Every Mind Matters Covid-19 resources have lots of excellent practical tips and advice. I'd encourage you to get a free NHS Mind Plan, which will give you simple steps to help you navigate these challenging times."
• To visit the NHS 'Every Mind Matters' website for much more information on maintaining good mental health, click here.