As we grow older, things we once took for granted can become more of a challenge and the home which once suited us to a tee might need some modification to keep pace with our changing needs.
It could be little things, like kitchen gadgets to help remove stubborn jar lids which seem to get tighter as we get older! A well-placed grab rail can make getting in and out of the bath so much easier – something we never had to think about in days gone by. And maybe it's time to change those low armchairs for something that's not such a struggle to stand up from?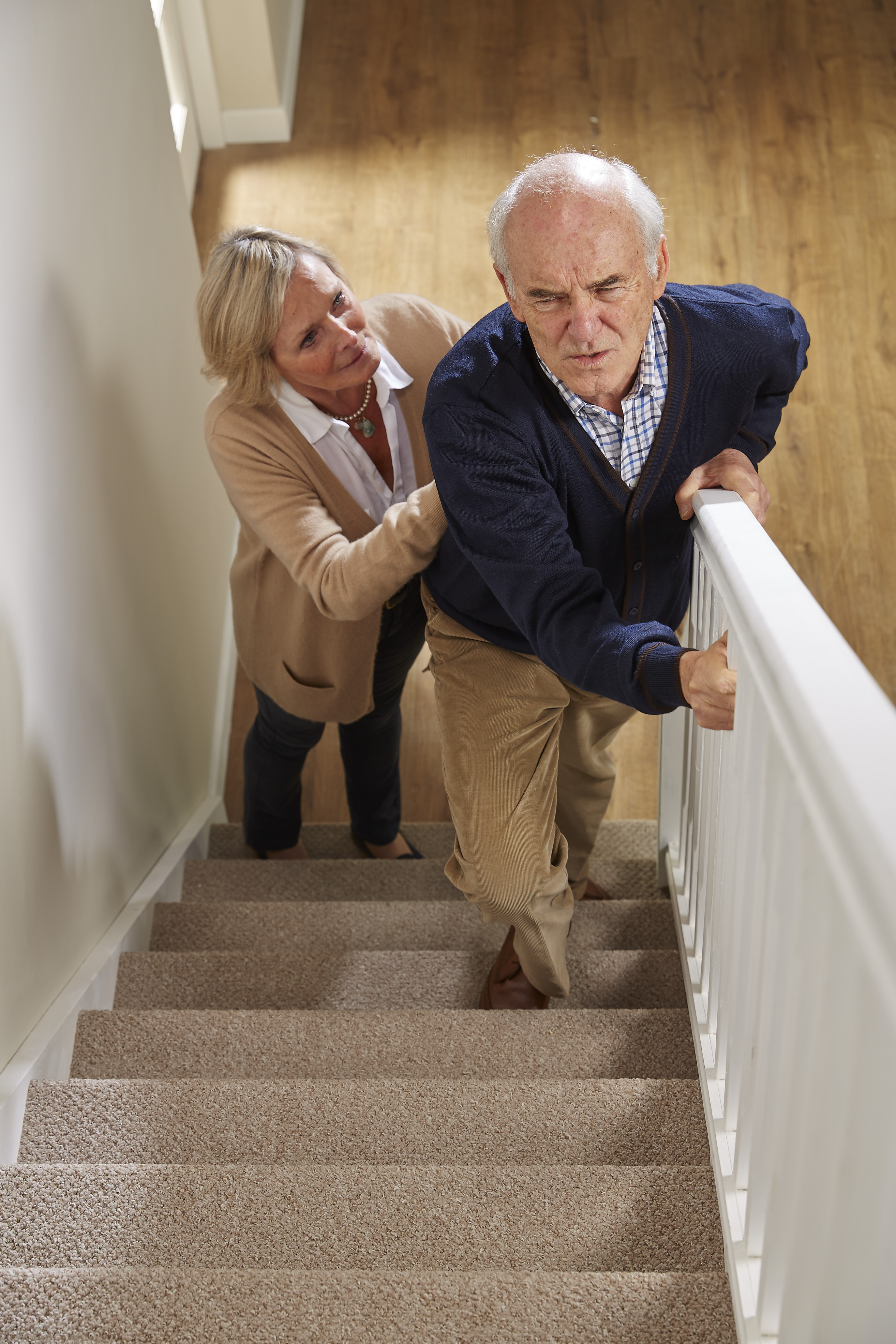 As moving around starts to get harder, one of the biggest challenges in your home is the staircase. Where once we used to bound up and down the stairs without a second thought, in later life they can become a daily struggle. The banister rail we once hardly noticed gradually becomes and essential aid, and stopping halfway up to catch your breath becomes the norm.
If this describes your situation, then a big improvement to your daily quality of life would be an Acorn Stairlift. Investing in a high-quality, British-made Acorn Stairlift will make your troublesome staircase redundant, effectively turning your two-storey home into a bungalow. No more worrying about struggling upstairs with the laundry. No more limiting the number of trips upstairs you make each day, or putting off jobs because you just can't face the stairs again.
Most important of all, no more worrying about your safety on the stairs, or that of a loved one. If you no longer feel confident or safe on the stairs, then an Acorn Stairlift is a wise investment in accident prevention. It won't just improve your quality of life – it could save your life by eliminating the risk of a fall.
An Acorn Stairlift lets you ride smoothly and safely up and down the stairs in your home whenever you feel like it. Imagine you've come down in the morning and left your favourite book by the bedside. No problem! Just take a seat on your Acorn Stairlift and let it carry you effortlessly upstairs, then back down again with the book on your lap.
Once installed, an Acorn Stairlift will make an instant and significant improvement to your quality of life, and one that will last for as long as you need it to. Why worry about having to convert your home to ground floor living at some point in the future, or even needing to move home? An Acorn Stairlift takes that worry away now and for good. Without the obstacle of stairs, you can stay in the home you love and continue using all of it as you wish.
An Acorn Stairlift can be installed in your home within a few days of your initial inquiry, even on more complex curved staircases. Just days from now you could be living a better life. And it could cost much less than you think, as we deal direct with our customers, with no 'middlemen' taking a cut.
Finding out the price of your made-to-measure Acorn Stairlift won't cost you a penny. We'll carry out a free no-obligation home survey to assess your stairs and discuss your needs. Based on the findings, we can provide an accurate quote, including professional installation and with no hidden extras. Your quote is valid for up to a year, giving you plenty of time to decide.
Once they discover just how much an Acorn Stairlift improves their quality of life, so many of our customers tell us their only regret is not getting one sooner. To improve your quality of life now and for years to come, just click on the 'Quick Free Quote' button at the top right of this page or give us a call on Freephone 0808 223 4871.