Even after a successful course of treatment, many lung cancer patients live in fear that the life-threatening disease could return. It's one of the harder cancers to treat and one of the more likely to return after treatment, but now the NHS in England is rolling out a new drug which halves the risk of lung cancer returning.
In a world-first trial of the drug – called Osimertinib – around nine out of 10 patients treated with it remained alive and disease-free after two years. That compares to just four out of 10 patients who hadn't received the new drug therapy.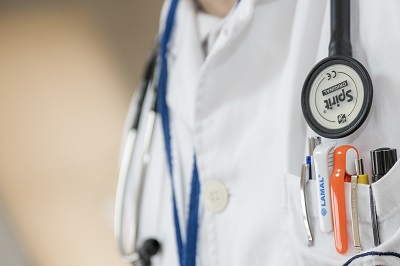 Lung cancer is the most common cause of cancer death in the UK, accounting for one in five of all cancer deaths. Around 100 patients in England with a rare form of cancer will initially have access to Osimertinib, with many more expected to benefit this year.
Eligible patients with rare forms of early-stage non-small cell lung cancer will be offered the drug, which catches the tumour early, stopping it developing and potentially increasing the chance of surviving the disease.
NHS Chief Executive Sir Simon Stevens said: "This new drug, which halves the chance of lung cancer returning, is the latest potentially life-saving drug deal landed by the NHS in England, following agreements that have led to sight loss treatment for children and cystic fibrosis therapy brought to frontline patient care.
"The NHS message to anyone experiencing symptoms such as a cough for three weeks or more is clear – do not delay, help us to help you by coming forward for care. The NHS is ready and able to treat you, often with the most cutting-edge treatments available anywhere in the world."
Osimertinib was discovered and developed in the UK and is already used to treat NHS patients with other forms of advanced lung cancer. It is the first treatment for specific types of non-small cell lung cancer to be licensed for use in patients who have just had surgery.
NHS cancer treatments continued during the Covid-19 pandemic, with almost 300,000 people starting treatment for cancer and more than 2.2 million referred for checks. The NHS is currently running a campaign encouraging people who have had a cough for three weeks or longer to contact their GP and get it checked out. To see its awareness campaign advert, click here.