When you're feeling a bit off-colour, it usually means a trip to the doctor's surgery to find out just what's wrong with you and how to remedy it.
Even then, getting an accurate diagnosis can be a tricky procedure, eliminating several possibilities until only the real cause remains. It's why GPs do a five-year degree course, two foundation years then three years' vocational training ­– a total of 10 years' intensive learning to fully qualify!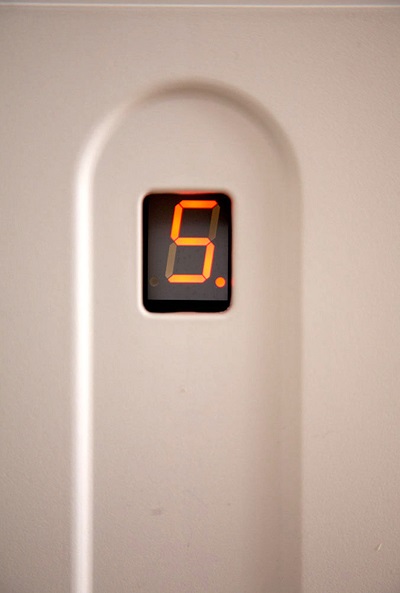 These days a lot of people type their symptoms into Google and 'self-diagnose' before going along to confidently tell their doctor exactly what's wrong with them! Without that decade of medical training, it's hardly surprising that this self-diagnosis by consulting 'Dr Google' is often wildly inaccurate. Ask any doctor and they'll happily tell you of patients with a mild headache arriving in their surgery to demand immediate treatment for their brain tumour!
Wouldn't it be great then if human beings had an inbuilt and accurate self-diagnosis system? Just imagine if, when you stated to feel ropey, you could tweak your nose and a voice in your ear said: "You've got a cold coming on… take two paracetamol, go to bed and drink plenty of fluids".
It's the stuff of science fiction, but not in the world of machinery, where self-diagnosis has been around for a long time. Just think of your car, where a dashboard light will illuminate or start to flash to warn you that something's wrong. It might take a skilled mechanic to 'diagnose' the fault, but at least you've had the warning.
Acorn Stairlifts' forward-thinking designers took the principle a stage further, so that all our stairlifts feature an accurate on-board self-diagnosis system. Not only can it warn you that something's wrong, in most cases it can tell you what it is.
Every Acorn Stairlifts carriage – the part you ride up and down the stairs on – features a 'digital diagnostic display' panel. This clear and easy-to-read panel displays an illuminated letter, numeral, or combination of both which tells you the status of your stairlift at all times. For example, a display reading 'A1' tells you the lift is ready to use, while 'A2' means the lift is moving upwards controlled by the paddle on the armrest, and 'A5' means it is moving downwards having been called by the remote control.
Crucially, this system allows you to understand any simple fault and, in many cases, correct it yourself. For example, on our Acorn 130 straight stairlifts, if the display panel reads 'E6' it means that the swivel seat is not fully locked into place, which prevents it from operating. Simply lock the seat in place and you're ready to go. 'E9' on the display tells you the safety key switch is turned off – perhaps you took it out while the grandchildren were visiting? Simply make sure the key is in and turned to the on position and all's well again.
A second level of warning is an audible 'beeping' noise. This tells you that while there's nothing wrong with the stairlift, it isn't fully 'docked' at its charging point at the top or bottom of the stairs. Simply move the lift slightly up or down until the beeping stops to be assured the powerful battery pack is being topped up from the mains supply.
Every new Acorn Stairlift is supplied with a display codes booklet so that you can read the diagnostic display and refer to the booklet to understand what it means. In many cases you'll be able to resolve the issue yourself using the simple instructions in the booklet. If not, then you can phone the free Acorn Stairlifts helpline 24 hours-a-day, 365 days-a-year and tell our advisor what the diagnostic display reads and what's happening with the stairlift.
Depending on the problem, our adviser will either be able to talk you through a simple procedure to resolve the issue yourself, or arrange a visit by one of our fully trained Acorn Stairlifts engineers to get your stairlift back in 'A1 condition'.
It may be some time before human beings come with a diagnostic display and corresponding display codes booklet, but this helpful and informative system is already a reality on all Acorn Stairlifts!
• For more information on all the essential features of an Acorn Stairlift, call us on freephone 0808 223 4871 to request your free comprehensive brochure or arrange a free, no-obligation visit by your local Acorn home surveyor. Alternatively, click on the 'Get a Free Brochure' or 'Quick Free Quote' buttons at the top right of this page.