The support and helpfulness of a caregiver is immense and often goes unnoticed. From taking care of minor tasks, like folding clothes, to providing consistent transportation to the doctors, caregivers display acts of selflessness every day. November is recognized as National Family Caregiver Month. Showing appreciation for those who help our stairlift customers every day is so important to us. During this time, we want to celebrate caregivers by outlining ways in which you can show your care in return!
National Family Caregiver Month
It is common for caregivers to become emotionally and mentally invested in their loved one's lives. This can lead to an immense amount of worrying and stress, for your caregiver's love can be all-consuming. One way you can take care of your caregiver during National Family Caregiver Month is to put their mind at ease. Utilizing our Acorn Club Additional Users feature allows for you to get your loved ones involved in your stairlift lifestyle. After adding a loved one to your Acorn Club account, they are able to access your account information, keeping an eye on your special documents and purchases. Your caregiver also has the ability to receive updates on their mobile app every time you use your stairlift. This can be a major stress-reliever for your caregiver as they can be certain you are safely accessing all aspects of your home. Help calm your loved one during National Family Caregiver Month and add them to your Acorn Club account.
Caregiver Programs for National Caregiver Month
While caregiving is extremely rewarding, it can also be overwhelming. During National Caregiver Month, it is important to remind your caregiver to check-in with themselves. There are many Caregiver Programs in which caregivers can utilize that help to educate, support mental health, provide medical services, and introduce communities centered around uplifting one another.
The AGIS Network provides Caregiver Programs for those individuals caring for the elderly. Other helpful organizations, such as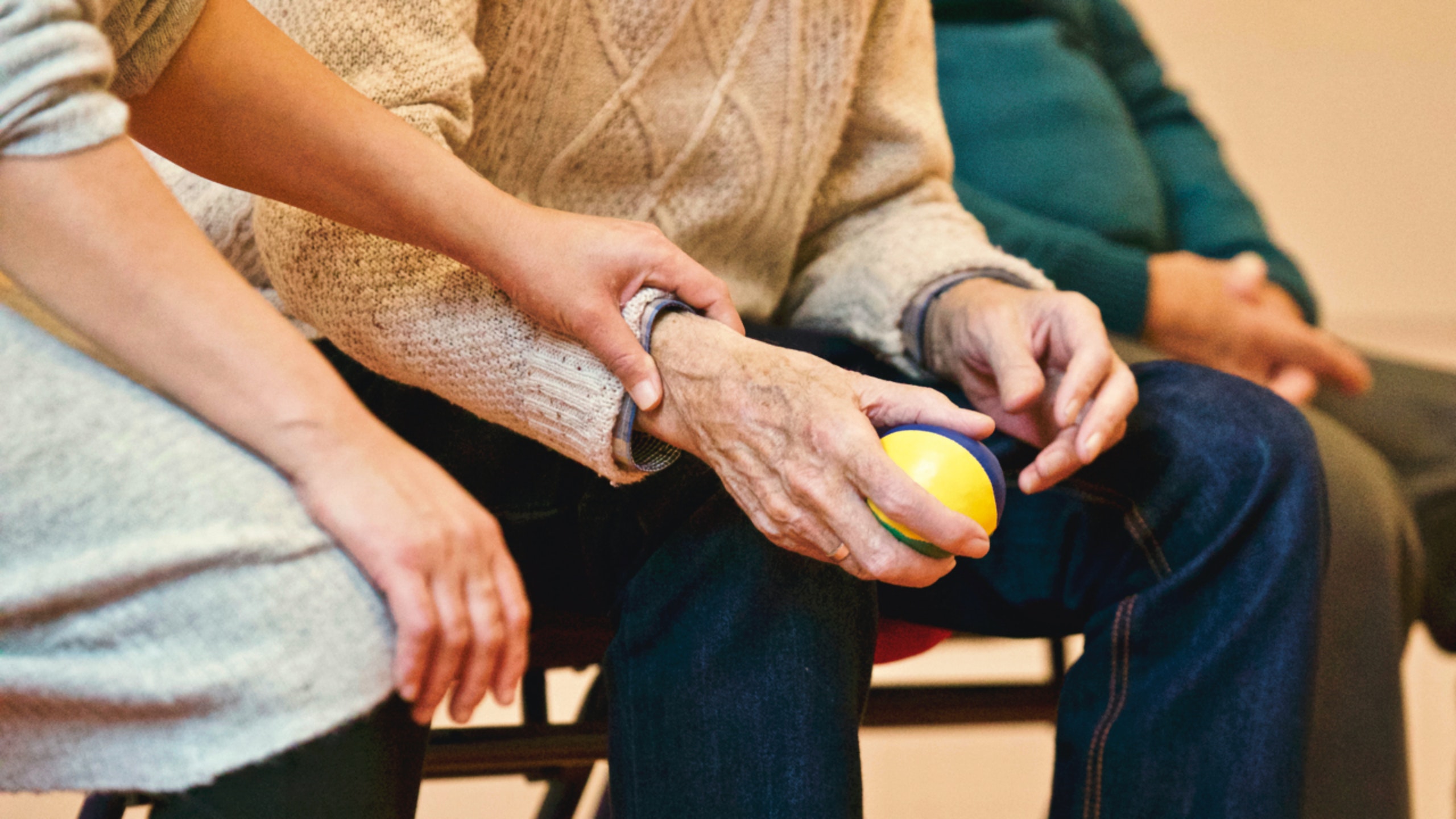 The Caregiver Action Network, offer peer support, education, and other resources to caregivers for no cost at all. The Friend's Health Connection organization helps contact caregivers and persons with illness or disability to others experiencing similar challenges. Listening to other's experiences and finding strength in numbers is so impactful. Let National Caregiver Month remind you to speak about these resources, as it could be just the right thing to inform and motivate your caregiver to care for themselves, too.
Caregiver Duties Deserve Our Recognition
Beyond providing resources for your caregiver, sometimes a simple expression of gratitude can make a huge positive impact. Writing a card that acknowledges caregiver duties and expresses your appreciation for all the sacrifices your caregiver makes, can greatly boost their mood. Make sure to pull your caregiver aside at some point this November and remind them of how thankful you are for all their efforts. Sharing the love in the home that you love is a moment that we value for each of our customers!
Our team at Acorn Stairlifts recognizes caregivers all over the world and their dedication to upholding caregiver duties and support for others. We want to thank you for all that you do and your continued generosity.
Sources: