Everyone at Acorn Stairlifts has been deeply saddened by the sudden death of our UK brand ambassador Harry Gration MBE.
Acorn began working with the veteran TV news and sports presenter around the beginning of 2021, following his retirement from a career with the BBC which spanned more than 40 years. He fronted a series of TV and print adverts for Acorn and was actively involved in several other company initiatives.
Best-known as the long-serving and treasured mainstay of BBC regional news programme 'Look North', Harry also earned acclaim for his sports reporting and commentating on national TV and radio. It included stints presenting Grandstand and Sportsnight, contributing to the BBC's coverage of the Olympics and Commonwealth games, and producing award-winning sports documentaries.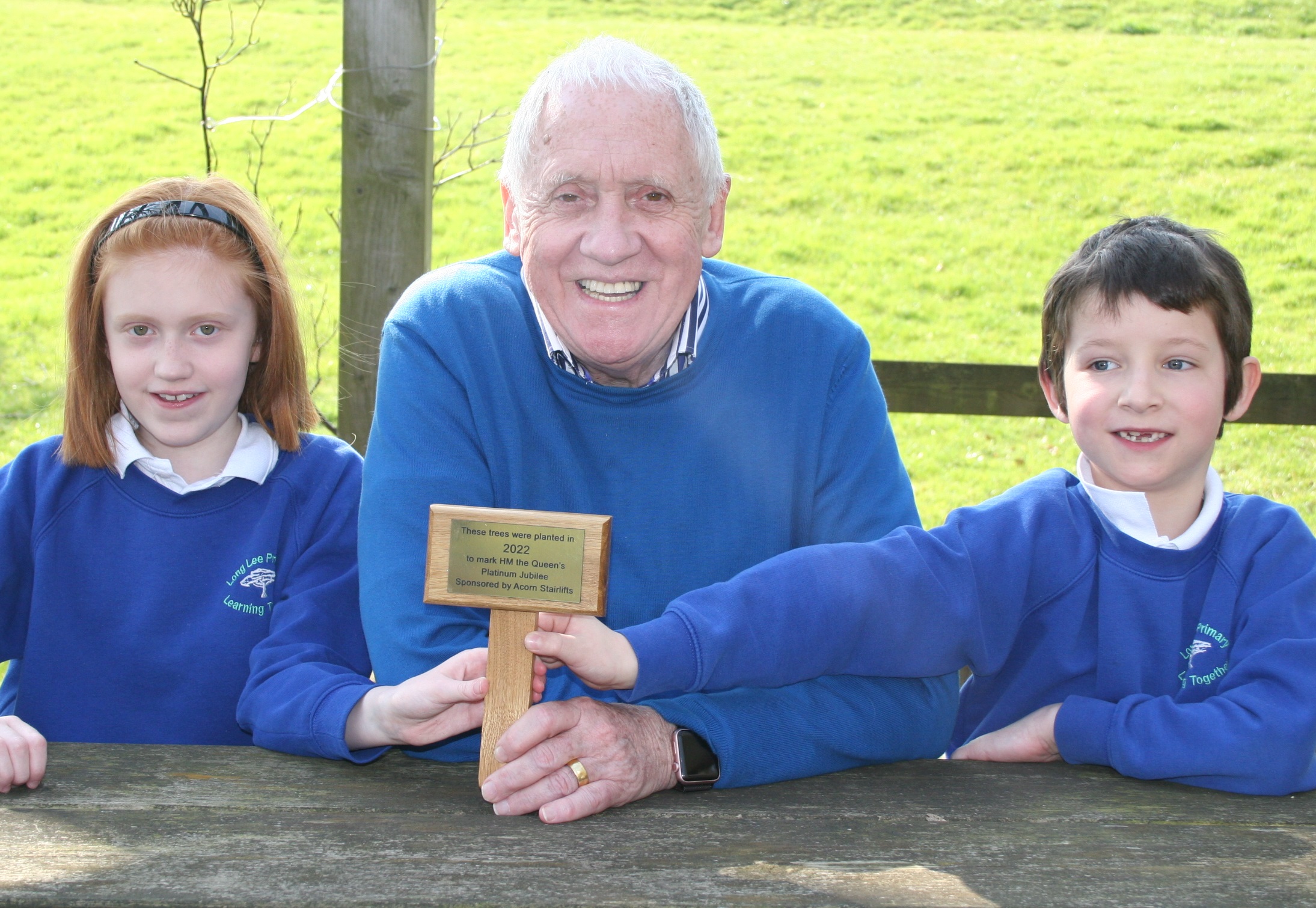 Born and raised in Bradford – the city where Acorn Stairlifts was founded in 1992 ­– Harry was a passionate advocate for his hometown and the whole of Yorkshire. His relaxed style and genial personality made him a firm favourite with TV viewers and a natural choice to help promote Acorn's award-winning stairlifts.
Shortly after being announced as our UK brand ambassador, Harry visited Acorn's head offices and factory, touring the site, chatting with staff and posing for photos. Earlier this year he was actively involved in our tree-planting as part of 'The Queen's Green Canopy' scheme, marking the Platinum Jubilee. Accompanied by Acorn staff, he visited several local primary schools, helping children to plant saplings in the school grounds.
Most recently, Harry had been filming a series of testimonial videos with Acorn Stairlift users. As ever, he put them at ease within minutes of meeting them, so that they felt they were chatting with an old friend. Harry was also due to be the special guest at a celebration to mark Acorn's 30th anniversary next month.
Nick Wilson, Acorn's UK and Europe Operations Director, said: "Harry very quickly proved to be a great addition to the Acorn team and we were very much looking forward to working with him for many years to come.
"News of his death last Friday at the age of 71 has come as a great shock to everyone at the company. Above all, our hearts go out to his wife Helen, to his five children and to all his family at this very sad time."