As the saying goes… "it's beginning to look a lot like Christmas", but remember that for many people the onset of harsh winter weather carries significant threats to health and wellbeing.
Older people's charity Independent Age is urging senior citizens and their families to be prepared for winter. To that end it has updated its extremely useful "Winter Wise" guide, which is packed full of practical tips on staying warm and healthy in the winter months so that cold weather doesn't have to be such a worry.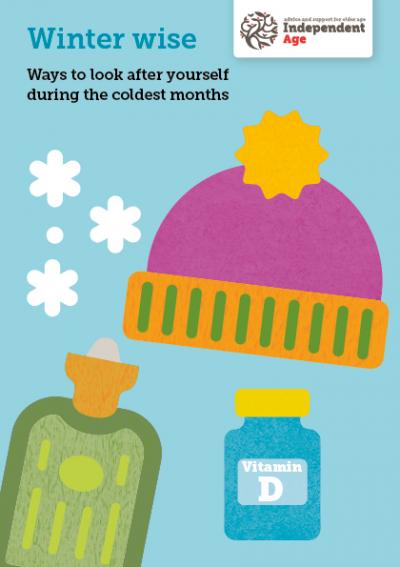 Figures from the Government's Office for National Statistics (ONS) show there were an estimated 23,200 excess winter deaths in England and Wales in the winter of 2018/19. 'Excess Winter Deaths' is a statistical measure for the increase in mortality during the winter months (December to March) compared with the preceding non-winter months.
The figure hit a recent peak of 43,900 in the winter of 2014/15 and of these, 83% were among people aged 75 and over. Typically, more women die in the winter months than men, but this is likely because women tend to live longer and the older you are, the more vulnerable you become.
Independent Age says that while cold temperatures alone do not cause excess winter deaths, many older people are particularly vulnerable to the cold because of other factors such as inadequate housing, poverty and underlying health conditions. In a 2016 survey, the charity found an estimated 752,000 older people have had to choose between paying for food or heating, while almost half (43%) of those aged 65 and over said they had gone to bed early just to stay warm at least once.
Older people could find that they have to heat their homes for longer due to health and mobility problems which mean they are less physically active. They may also need to stay indoors for longer when winter weather strikes. Low temperatures can also increase the risk of flu and other serious health issues such as heart attack and stroke.
Around 1.6 million older people also live in poverty, with more than half (900,000) classed as being in severe poverty, affecting their ability to pay fuel bills. The 'Winter Wise' guide includes advice and information on keeping yourself warm and staying healthy, keeping your home warm and ways to make winter more affordable. There is also advice on winter fuel payments and checking that your energy supplier is giving you the best tariff, or switching energy suppliers.
You can download the free 18-page guide by clicking here, request a copy by phoning free on 0800 319 6789, or listen to an audio version of the guide by clicking here. The Independent Age website is packed full of advice, information, support and news on a wide range of issues affecting older people.
'Winter Wise' is just one of a wide range of free guides produced by the charity and filled with advice and tips on making the most of later life. They can all be downloaded or ordered for free via the charity's website.