The global coronavirus pandemic has meant millions of people spending most of the past four months at home, especially those who are most at risk through old age or existing medical conditions.
Even as restrictions begin to be eased, the official guidance for vulnerable groups is to remain at home as much as possible and limit contact with others who are not part of their household or 'support bubble'.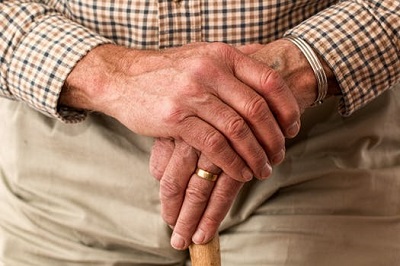 For many people, remaining in the comfort of their home is tolerable and even enjoyable, but what if your home isn't as 'comfortable' as it once was, or needs to be? For some, this long period of enforced isolation has highlighted shortcomings in their home environment. Living comfortably is all about tailoring your environment to meet your needs, but those needs change over time.
The best example of this is the stairs in your home. Where once you didn't give a second thought to popping upstairs, as we get older and less agile, or develop medical conditions which affect our mobility, the stairs can become a real challenge. Instead of 'just popping upstairs', we find it an increasingly difficult obstacle to overcome, and one to be avoided if possible.
If going up and down the stairs in your home causes you pain, leaves you breathless or, worse still, lightheaded and dizzy, then it's time to consider making a change. The good news is that moving house – with all the expense, upheaval and stress it brings ­– is not necessary. A far simpler and more cost-effective option is investing in an Acorn Stairlift.
Installing an Acorn Stairlift in your home will mean it is once again better suited to your needs. It means you can go up and down the stairs whenever you like, as often as you like, free from pain and discomfort. More importantly, it removes the risk of a fall on the stairs, which could have catastrophic consequences.
Some people assume their stairs are too narrow, steep or quirky to accommodate a stairlift, but the extremely versatile Acorn Stairlift can be fitted in almost all situations. The easiest way to know for sure is to book a free, no-obligation home survey and quote. Your local Acorn surveyor will observe comprehensive Covid-19 protocols during their visit, or you can opt for our 'virtual survey', in which you supply a set of measurements guided by our stairlift experts.
Our surveyor will also answer any questions you might have about stairlifts. The quote supplied has no hidden extras and remains valid for up to a year, giving you time to make up your mind. If you decide to go ahead, your new Acorn Stairlift can be fitted within a few days. That even goes for more complex curved stairlifts, due to our unique and highly adaptable FastTrack® modular rail system.
The actual fitting can take as little as an hour for a straight stairlift and a few hours for a curved one. Once again, our Acorn engineers will adhere to strict Covid-19 protocols in your home – you won't even need to be in the same room. All Acorn Stairlifts are fixed to the stairs, not the wall, so there's no need for messy and disruptive structural work, rewiring or even redecoration.
If you've found during the pandemic that your home, and in particular your stairs, no longer meet your needs, give us a call today or click on the green 'Quick Free Quote' button at the top right of this page. There's no need to move when you can modify instead and make your home just as comfortable and safe as it ever was.