Making important decisions, and getting them right, is a challenge we all face at every stage of our lives. But as we get older it can become more difficult for a variety of reasons, not least if our mental capacity becomes diminished.
Many older people worry about who will make good decisions on their behalf, and with their best interests at heart, if their own capacity to do so is reduced. In these circumstances it's advisable to set up a 'power of attorney' – a legal document giving one or more trusted people the power to help you make decisions, or to make them on your behalf.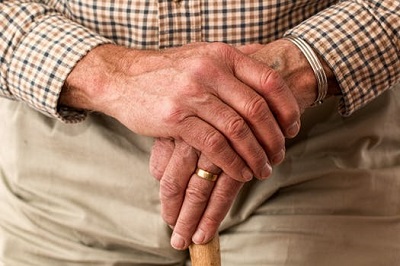 A power of attorney can be either temporary, perhaps covering a short period while you are incapacitated, or long-term, which would be more suitable if you have a condition which will deteriorate. Planning ahead and setting up a power of attorney in good time can bring valuable peace of mind in knowing that someone you know and trust will be making important decisions for you, perhaps over your future medical care or financial arrangements.
The main reason why people set up a power of attorney is loss of mental capacity, which broadly speaking means having the ability to understand and reason, and to remember information and use it to make decisions about your life. Various medical professionals can make a decision about whether a person has adequate mental capacity to make their own decisions, or whether decisions should be made on their behalf.
But you can also make that decision yourself, especially when planning your future, if you're concerned that your mental capacity is declining. A loss of mental capacity can be a temporary state from which you'll recover, but it could also be something which will only get worse as time passes. Some of the main reasons for not having mental capacity include having a degenerative disease, later stage dementia, suffering a stroke or being unconscious as a result of an illness or accident.
Legal safeguards are in place for the protection and treatment of people who lack mental capacity, set down in The Mental Capacity Act 2005. In some cases, it's impossible to predict a loss of mental capacity, such as being in a coma after an accident. But more often it's predictable, and setting up a power of attorney establishes an extra level of protection.
Choosing your attorney – the person you authorise to make decisions on your behalf – is an important step. It could be your spouse or partner, a family member, close friend or a professional such as a solicitor. Whoever you choose, it should be someone you trust implicitly, as your attorney might be given complete authority over all your personal and financial affairs.
You can also choose more than one attorney and specify whether any of your attorneys can make decisions individually, or whether they all have to agree a decision on your behalf. There are two types of power of attorney:
An Ordinary Power of Attorney gives someone authority to make decisions or take actions regarding your finances while you still have mental capacity. This type is often for a temporary period and can be useful if you fall ill, are going into hospital, or find it difficult to leave your home. It can give your attorney the authority to deal with all your financial or property affairs, or restrict them to specific powers. For example, you might authorise your attorney to handle the sale of your property, or to sign cheques and make payments for you.
There's a standard wording for an Ordinary Power of Attorney, so a solicitor or legal advisor at the Citizens Advice Bureau will be able to help you set one up. Similarly, a standard legal document called a 'deed of revocation' is needed to end an Ordinary Power of Attorney.
A Lasting Power of Attorney gives someone the authority to make decisions for you in the future, should you lose mental capacity. These could be decisions about your property and financial affairs, but also your healthcare and general welfare. Again, you can decide to give your attorney full authority over all your affairs, or restrict them to specific powers.
To set up a Lasting Power of Attorney you'll need to fill in an official form from the Government's Office of the Public Guardian, and then register it with that office for it to be valid. It must be signed by an independent third party, to verify that you have the mental capacity to set it up and haven't been pressured into doing so by anyone else.
A lot more information about setting up a Lasting Power of Attorney is available from the Office of the Public Guardian. You can visit its website by clicking here, telephone on 0300 456 0300, or email customerservices@publicguardian.gsi.gov.uk.
The Citizens Advice website also has clear information of managing someone else's affairs, which you can browse by clicking here.