For some people, the decision to invest in a stairlift is a quick one, brought about through necessity.
If you've suffered an accident or been discharged from hospital after an operation, you might suddenly need help in getting up and down the stairs. In cases like these, Acorn Stairlifts is the ideal choice because of our industry-leading response times.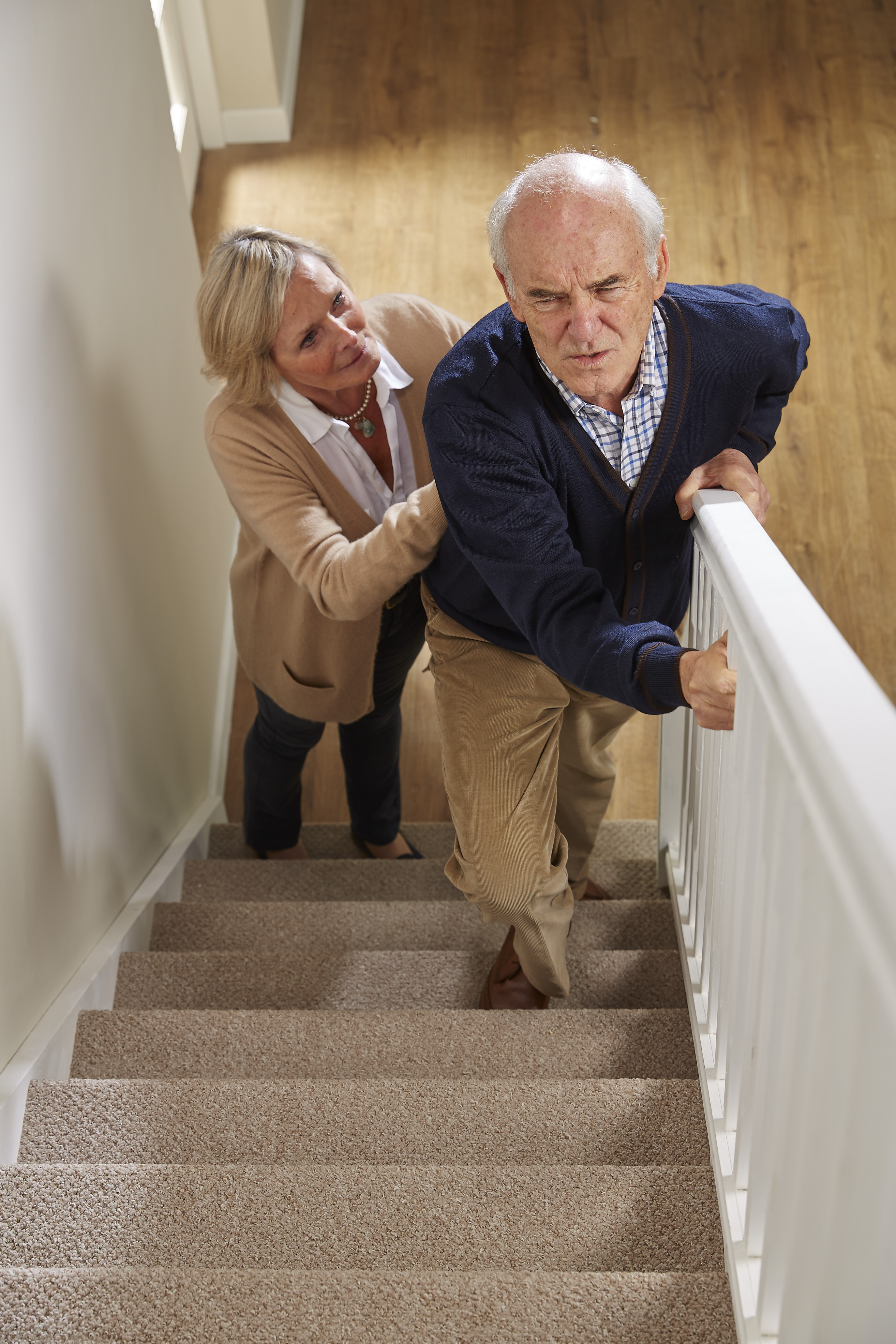 We can have a stairlift installed in your home within just a few days, even next day in cases where urgency is paramount. And that's not just for simple straight stairs, but also for more complex curved staircases. Our unique FastTrack® modular rail system means a stairlift can be custom-fitted to your non-straight staircase in just a few hours.
But for most people, deciding to install a stairlift and choosing the right one is a gradual process, brought on by their stairs becoming steadily more difficult. For these people, it's not really about whether to invest in a stairlift, but when to take the plunge. Some look on it as a last resort, while others see an Acorn Stairlift as a way to enhance their quality of life and save their energy for more enjoyable things.
We actively seek feedback from our customers and one thing we hear all the time is "I only wish I'd done it sooner!" Ultimately, only you will know when the time is right, but here are five things to think about if you're thinking about investing in a stairlift and wondering when to do it:
Do you still use the stairs without a second thought? When we're younger we bound up and down the stairs without a care, but as we get older it becomes more of a challenge. Have you started to pause at the foot of the stairs and 'gather yourself' before starting to climb? Do you have to think about placing your feet safely on each step and using the banister to pull yourself up or steady yourself? If you're having to think so hard about using the stairs, it might be time to think about a stairlift.
Do you still climb the stairs in one go? Many medical conditions, especially those affecting the heart and lungs, leave you feeling tired and breathless after a relatively small exertion. Conditions affecting mobility, such as arthritis, can also limit how much you can do without taking a break. If you find yourself needing to rest part-way up the stairs, it could be time for a stairlift.
Do you ration how often you use the stairs? When the stairs become a challenge you might start planning your day around how often you need to use them. Instead of taking something upstairs when the need arises, you leave it on the steps ready to be taken the next time you have to go. Or you might wait until someone else is going upstairs and ask them to take something or bring something down. Some people consider installing a downstairs loo, which could prove more expensive and disruptive than fitting an Acorn Stairlift.
Are you wasting energy on the stairs? If you feel you only have a limited amount of energy to get you through the day, why waste it on the stairs? Going up and down stairs a few times a day could leave you feeling tired out and lacking the energy for other things you'd rather do. An Acorn Stairlift takes all the effort out of using the stairs, conserving your vital energy.
Do you still feel safe on the stairs? For some people the exertion of using the stairs can lead to feeling lightheaded, suffering dizzy spells, or worrying that the joints or muscles in their legs might 'give way' and let them down, especially when descending. If there's one place in the house where you really don't want to suffer a slip, trip or blackout, it's on the stairs. If you're one of these people, installing an Acorn Stairlift is not just a good idea, it's a positive investment in accident prevention.
If you can relate to any or all of these five points, then it's time to consider a stairlift, particularly if personal safety is a concern. And with Acorn, taking the first step means you can still make your decision in your own time. If you book a free, no-obligation home survey, one of our experienced surveyors will visit to assess your needs, measure your stairs, advise on the best type of stairlift for you and answer any questions you might have.
Our surveyor can then provide a detailed quote for your installation, with no hidden extras. That quote remains valid for a full year, giving you plenty of time to make up your mind. When you do invest in a life-enhancing Acorn Stairlift, we're confident you won't regret it.