Make the most of today's long hours of daylight, because from tomorrow the nights will start drawing in!
June 21st is the longest day in the UK, also known as the Summer Solstice. The length of the day will vary depending on which part of the UK you live in. But as a rough guide, in London the sun will rise at 4-43am and set at 9-21pm, making the day officially 16 hours and 38 minutes long.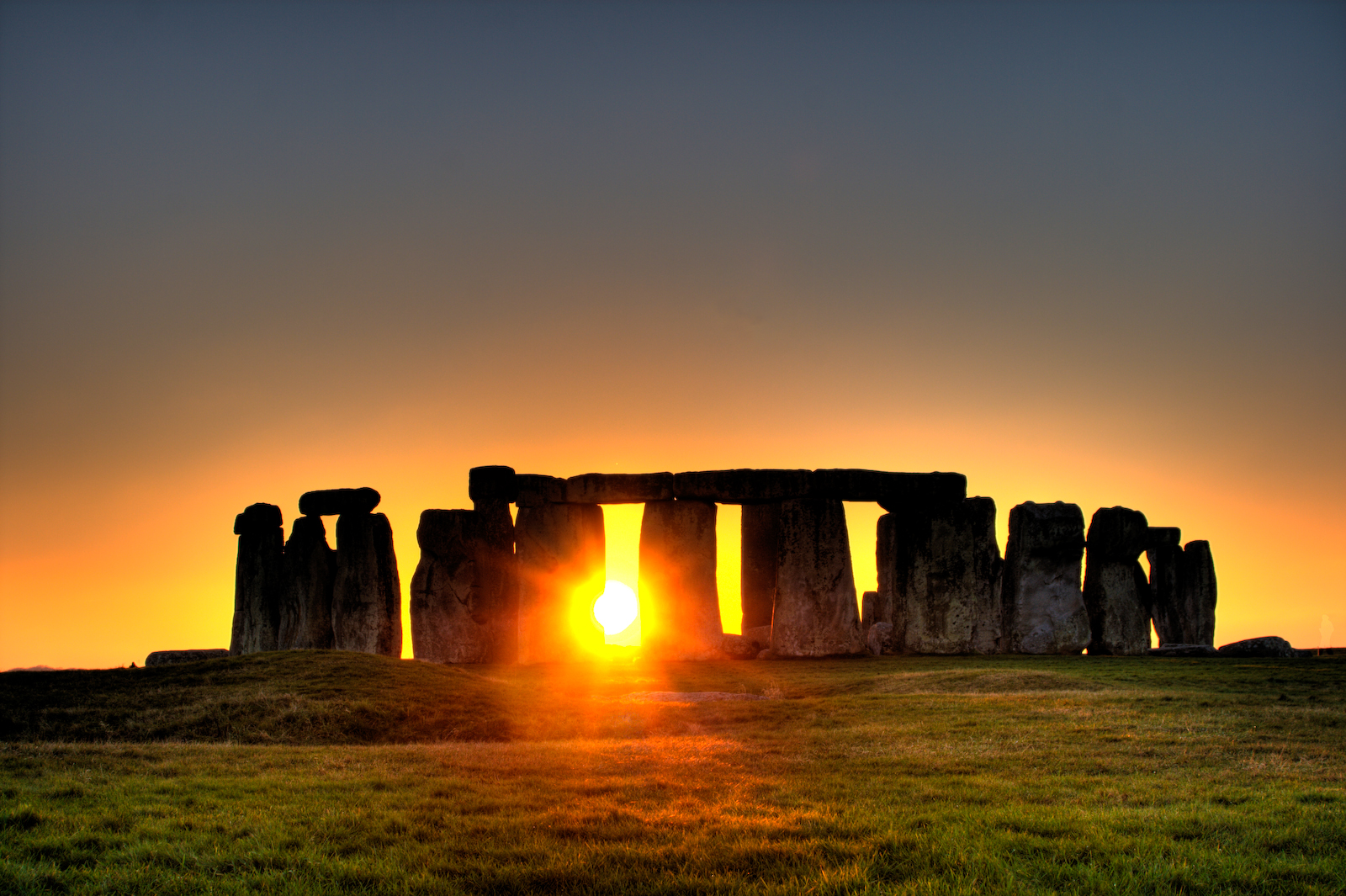 From tomorrow, each day will grow fractionally shorter, all the way to Friday December 21st, which is the UK's shortest day and its Winter Solstice. But back to today – the longest day and traditionally a time for 'Midsummer' celebrations. These days that might mean a barbecue in the garden or a late evening walk as the air cools, but in years gone by it was a pivotal event in societies which lived by the turning of the seasons.
Midsummer is a period of time centred on the summer solstice and traditionally celebrated in Northern Europe between June 19th and 25th. Most cultures traditionally celebrated midsummer, with many ancient pagan festivals later 'absorbed' into more mainstream organised religion. For example, the Christian celebration of St John's Day, on June 24th, is devoted to St John the Baptist, but widely recognised as an evolution of much earlier pre-Christian summer solstice festivals which worshipped the sun.
Modern day pagans, druids and practitioners of Wicca (a 20th century 'new religion' also called Pagan Witchcraft) still celebrate the summer solstice – also known as "Litha" – in various ways. Notably, the ancient monument of Stonehenge, in Wiltshire, draws thousands of people for the dawning of the summer solstice, some performing devout rituals, some in deep meditation and many others enjoying more 'informal' celebrations!
Similar dawn celebrations are held at other ancient monuments and historic sites around the UK. Other traditional Midsummer celebrations involved lighting bonfires, possibly because the smoke and flames were thought to drive away evil spirits, but just as likely because a large fire was the obvious focal point for any ancient celebration. Ancient rituals were said to involve lots of dancing, drinking, feasting, chanting and 'lewd behaviour', although such shenanigans were discouraged as more austere religions 'hijacked' the ancient festivals.
Writing in the seventh century, Saint Eligius, warned the recently converted inhabitants of Flanders that: "No Christian on the Feast of St John... performs sloestitia (summer solstice rites) or dancing or leaping or diabolical chants."
In recent decades, with mainstream religion no longer having such a powerful hold over society, many of the old traditions have been revived in various forms. The Chester Midsummer Watch Parade was briefly banned by the Protestants in the 16th century and although it later returned in a watered down form, it wasn't formally revived until 1995, now taking place on the weekend closest to Midsummer.
Bonfires are still lit on several high hills in Cornwall, a tradition revived by the Old Cornwall Society, and a week-long 'Golowan' festival is held in Penzance, culminating in 'Mazey Day'. In Yorkshire it was the custom for any family who had moved into the parish in the past year to put a table outside their house on St John's Eve with bread, cheese and ale on it, all offered freely to passers-by.
If nothing else, it was a good way to meet the new neighbours. Perhaps the modern-day back garden barbecue isn't so different after all!